---

EMAIL INTERVIEW - Stuart Berjansky & Ken Sinclair
Stuart Berjansky
Senior Product Manager, Controllable Lighting, Advance Transformer Company
A proactive player within the lighting industry for over 15 years, Stuart Berjansky is currently the Senior Product Manager, Controllable Lighting for Advance Transformer Company, responsible for interfacing with OEMs, specifiers, distributors, end-users, and control manufacturers to insure proper product offering and application. Stuart's previous experience included positions with Philips Lighting Company as ESCO/Government National Account Manager as well as positions within the ESCO and lighting design community. A highly knowledgeable source on the topics of ballast technology, controls, and Digital Addressable Lighting Interface (DALI), Stuart has spoken at numerous industry events, including the 2003 IESNA Annual Conference, the Energy 2003 Energy Efficiency Conference, and the 2003 NAESCO Mid-Year Conference and has published articles in such industry periodicals as Buildings, The Electrical Distributor, and Plant Services. Stuart holds a BA in Engineering with an emphasis in Illumination Studies from Penn State University and is an active member of the IESNA and its Controls Protocol Committee as well as the current Vice President of the Lighting Controls Association (LCA). He can be reached at stuart.berjansky@philips.com.
---
The ABC's of Digital Addressable Lighting Interface (DALI): An Update
Sinclair: What is DALI?
Berjansky: DALI, or Digital Addressable Lighting Interface, is a digital communication protocol designed specifically for lighting systems. This open standard was first established in Europe and has since been adopted in North America, where it is now being embraced in mainstream applications.












Sinclair: Why is DALI appealing to facility professionals or end users?
Berjansky: With lighting accounting for up to a third of the typical commercial or industrial facility's energy costs, technology such as DALI that can help automate lighting systems, improve the accuracy and efficiency of the system, and subsequently reduce energy consumption and costs is highly appealing and beneficial to both users as well as the environment.
Sinclair: How does DALI work?
Berjansky: The best way to think about how DALI works is by relating it to a typical suburban sub-division. Consider a street with many driveways branching from it. Each driveway ends at a house with a unique address and each house is doing something different at any given time. Relating this imagery to DALI, the "house" represents the ballast, the "driveway" represents the connection of the ballast to the "street," and the "street" is a low voltage, two-wire control bus. Typically, the control bus ("street"), also referred to as a "loop," is powered at 16VDC. For DALI, the "street" can have up to 64 "houses" connected to it.

Operation of the ballast is achieved through a signal emanating from a control point. This controller may be a computer, wallbox device, sensor, etc. In order to establish the communication to the individual ballast ("house"), it must be addressed. A PC or a wallbox scene controller sends out a command to the ballast or any other DALI device on the loop ("street") to randomly address itself with a 24 bit "long" address (enabling over 16 million possibilities). The PC or wallbox then randomly assigns a more simplified "short" address to each "long" address in numerical order from 1 to 64.

As each house has its own individuality, each ballast does too. For example, the memory residing in the ballast may be "painted" or modified as required to meet the needs of the space occupant. The "resident" of office #1 can have their lights set at 75% output and office #2 can be set at 50%, while at the same time the adjacent manufacturing cell is at 100% light output. These fixtures are all conveniently located on the same power circuit, which is one of the powers of DALI – lighting control circuits are independent from power circuits. The "brains" of the system now reside in the ballast and not in a control panel taking up valuable space in a remote location. A DALI signal is sent from the controller onto the loop ("street"). The control signal might command something like "run program number 3," at which point each ballast ("house") recalls program number 3 from its memory and responds accordingly. The response could be anything from "turn on" to "turn off," "dim up," "dim down," or other specific commands prescribed by the DALI protocol.

DALI works because it utilizes existing digital technology and applies it to a new application. Since the early 1990's, DDC controls have been available in the HVAC industry, and the lighting industry has finally caught up to this technology.
Sinclair: What benefits does DALI offer in a commercial or industrial setting?
Berjansky: DALI offers three things to a lighting system that had been previously unavailable: intelligence, flexibility, and two-way communication. Each of these benefits affects various stakeholders in the facility. Because the ballast now contains software, it becomes a "smart" device. The intelligence built into the ballast allows the flexibility and communication to occur.

Imagine the convenience of running the lighting system from a desktop PC or the flexibility offered by a lighting system that allows for fixture relocation and grouping without having to worry about lighting circuits. Moreover, the two-way communication allows the reporting of any performance shifts or system faults, providing a facility's maintenance engineer with up-to-the-minute lamp and ballast failure information. When modifications to the lighting system are needed, a DALI system can instantly accommodate any moves, adds, or changes without costly rewiring. This flexibility makes it easy to adapt lighting to future tenant needs and requirements, customize lighting to space requirements, and evolve the lighting to fit changing use patterns.

Overall, as facility automation has increased, so has the need for continuous, high-quality lighting and controllability. DALI enables plant professionals to selectively dim or turn off the lights in these areas or, when maintenance is required, to turn on just the individual light that is required. A DALI system provides the ability to reduce lighting loads in order to decrease peak demand at any given time. In many instances, power in light fixtures can be lowered by as much as 20% with little or no discernable reduction in lighting levels. In short, controlling the entire facility's lighting from a computer will maximize both energy and maintenance savings.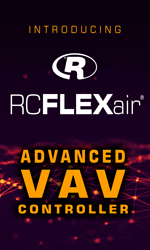 Sinclair: Please discuss some of the environmental benefits that DALI offers users.
Berjansky: From an environmental perspective, the implementation of DALI can help transform a facility into a workspace that prolongs the availability of our natural resources, reduces health and safety risks, and improves employee satisfaction and productivity. Identified as a "green" and environmentally-friendly product, DALI fully supports sustainable design, positively contributing to the purification of the environment and enabling the use of popular and energy-efficient daylight harvesting strategies.
Sinclair: What would you like readers/users to take away regarding DALI technology?
Berjansky: The introduction of DALI brings intelligence inside the ballast, transforming it to a "smart" device and ultimately allowing end users to set up virtually any lighting system configuration they desire. DALI's versatility makes it ideal for use with the most sophisticated Building Management Systems (BMS). It is especially suitable for facilities that wish to gain the benefits of automated energy conservation efforts through such techniques as daylight harvesting, load shedding, occupancy pattern tracking, and others. The DALI protocol also gives facility professionals the ability to easily track, archive, and evaluate their lighting investments.

Bringing maximum simplicity, flexibility, and freedom to facility professionals who wish to take full advantage of the remarkable potential offered by the DALI protocol, DALI is positioned to open many new possibilities for the automation of lighting control systems and the support of sustainable design.

For more information on the DALI protocol, visit the DALI Activity Group at www.dali-ag.org and for more information on controllable lighting, visit the Lighting Controls Association at www.aboutlightingcontrols.org. To request a free guide on the "ABC's of DALI," contact advance.marketing@philips.com.
---


[Click Banner To Learn More]
[Home Page] [The Automator] [About] [Subscribe ] [Contact Us]