---
Building owners, developers and design professionals have all been seeking guidance to help understand the value proposition of Integrated and Intelligent Buildings (IIB). There are and have been many articles written describing the soft - intuitive benefits associated with integrated building systems and intelligent buildings. However; very little documentation exists related to providing the industry with hard - definitive cost benefits for IIB's. Many building owners, developers and CIO's have noted this one of the major impediments in establishing a business case to support fully embracing technology in our buildings. Recognizing this need several years ago the Continental Automated Building Association (CABA), Integrated and Intelligent Building Council (IIBC) formed several task forces to address several key industry questions / issues:
What constitutes an Intelligent Building? How do buildings compare to one another relative to technology? Can different combinations of technology be used to enhance the value of a building?

Is there a difference in Life Cycle Costs for a building that integrates systems versus most of the current buildings that utilize proprietary - stand alone systems?

Are there existing high performance - intelligent buildings that have documented the actual cost benefits associated with integrated and advanced automation technologies?











Several of the IIBC task forces have been working on these questions for over two years and have made significant progress in the past year. The following summaries the current status of the IIBC task forces that are specifically addressing the questions posed above
Task Force One
The IIB ranking tool was formed to deal with defining what constitutes an intelligent building and how various collections of technology contribute to the value of the building. The development of the tool was awarded in July 2005 to the Building Intelligence Quotient Consortium and is currently in development and scheduled for release in December 2005. The ranking tool has been named the "Building Intelligence Quotient" (BIQ) tool to better reflect the essence of the tool. Various major industry supporters are anxiously awaiting the arrival of the tool including; The Appraisal Institute, CISCO, Siemens, US Department of Energy, National Resources Canada, Liberty Property Trust, Realcomm to name a few.
Task Force Three
Integrated building sub-systems do have a lower life cycle cost and Task Force Three contractor, Reed Construction Data (RS Means), is developing a Life Cycle Costing (LCC) Tool to allow building design and development professionals to prove that this is the case for their projects. The LCC tool will provide background information on existing integrated buildings and other essential information to permit the calculation of an straightforward and simple return on investment. Reed Construction recently completed Phase 1 of the tool which was to asses the incidence of highly integrated buildings in the US market and determine life cycle cost considerations when constructing fully integrated buildings. The results of this study are exciting and validate a number of the assumptions and statements that have been presented by various industry experts. Some of the major conclusion regarded integrated systems in this report include:
Energy Cost Savings – Integrated HVAC controls can save (15% to 17%)

Energy Cost Savings - Integrated Lighting Controls can save (5%)

Reduced low voltage wiring costs – (7% )

Improved tenant satisfaction and better marketability resulting in - reduced Vacancy Rates – 4%

Lower maintenance cost
Look for Reed Construction's Article on their Phase 1 Life Cycle Costing Tool market study in theFebruary 2006 issue of Intelligent Buildings Today. This article will provide a much more in depth overview of their significant findings.
Task Force Five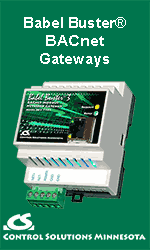 IIBC Task Force Five has been seeking candidate buildings that have measurable results that can be documented and shared with industry. Many good example projects have been identified, however; none with significant quantifiable results. Thus, the Task Force 5 focus transitioned into creating a high performance - intelligent building that would be extensively metered and monitored in the existing condition to established pre-automaton metrics - or baselines. The Canadian Government (National Resources Canada (NRC)) provided funding for the development of an IIB master plan for Building M -20 in their Ottawa OT campus. The building has an extremely minimal amount of existing automation and technology and has the potential to become a stellar test case. The Canadian code and research agency, IRC, is becoming involved and will provide resources to assist with the instrumentation, metering and testing involved. Their participation as a neutral third party is a significant step forward in that they do this sort of thing (typically on a smaller scale) as a normal course of business. NRC is seeking funding for Phase 3 which is the actual retrofit of Building M - 20 with the approved IIB program. The building M -20 IIB master plan can found at www.caba.org.
The bottom line as can be discerned in the above IIBC Task Force overview is that a lot of exciting work has been accomplished and further substantial developments are yet to come. I had a meeting recently with the US Green Building Council and discussed joint participation in each other's work and committee's. The Building Intelligence Quotient is a ranking tool that addresses the technology and automation components of a building - in a much more compressive manner than is currently addressed in the current LEED and Green Globe™ building ranking processes. The BIQ reflects the rankings for higher levels of more useful information exchange in the building automation systems contributing to lower life cycle costs and an improved environmental and energy efficient space. The BIQ ranking will compliment the other building assessment tools in these important areas. This would be analogous to the way the EPA and its Energy Star rating are a significant element in the LEED and Green Globe™ programs. More on this issue as the tool is released and put into use.
The IIBC is represented by CABA members that believe that Integrated and Intelligent Buildings will enable many improvements in Facility Management, reduce operation and maintenance costs and create numerous new technology oriented jobs and business. The potential impact to the building construction industry is huge. Be part of this new technology wave by participating on one of the IIBC task forces. Contact Guy Millaire; Technical Director at CABA millaire@caba.org.
---
About the Author
Mr. Lohner has 23 years of experience in building systems engineering and building technology. He has designed and managed a diverse segment of project types including corporate/office, health care, telecommunications, and cultural facilities for both private and public clients. Tom specializes in all aspects of building mechanical systems design and operation. His knowledge of mechanical and electrical system design coupled with building technology (Information Technology, Controls, etc.) have enabled him to solve challenging problems in the areas of indoor air quality, energy management and system integration. Mr. Lohner is registered professional engineer in 10 states and holds a Masters Degree in Building Energy Engineering from the University of Colorado. Currently, Mr. Lohner is Branch Manager for Teng's office located in Glen Allen, Virginia and is a managing principal for all Teng Solutions projects nationally. Tom is also Chair of CABA's Intelligent and Integrated Buildings Council as well as Chair of the Intelligent Building Ranking System Task Force.
---


[Click Banner To Learn More]
[Home Page] [The Automator] [About] [Subscribe ] [Contact Us]