---
Most Impactful Marketing Collateral

(Video, Product Rollout, etc...) of the Year

While filling out this year's CTA ballot I noticed this collection of great video links and wanted to share with our readers. If a picture is worth a thousand words imagine the impact of a video.

Use the above link to access the 2017 ControlTrends Awards Nomination Ballot. You can only vote once, but feel free to send the link to share this ballot with your community. Your name and email provide additional safeguards to assure that the voting is fair, and to make sure you are emailed a final voting ballot, once the nomination period has ended and the voting for the finals has started.

The names on the ballot have been suggested, but we are counting on you -- to write-in your choices using the "other option" to help us make sure we get all the great products, people, and companies on the ballot. Please feel free to add nominees using the other category. Once we receive at least two votes for a nominee using "other option" we will officially put them on the nomination ballot.
Atrius, Internet of Us - Enable IoT for Business and People, https://www.youtube.com/watch?v=PF1yDIAPNJQ

EasyIO, Changing the Rules Since the Year 2000, https://www.dropbox.com/s/xyheg81eklkt18x/EasyIO_FW-Series_PE_2017_MaxQ_.mp4?dl=0
Siemens Ingenuity for Life Creates Perfect Places,
https://youtu.be/mFXUm6mj4Xc
The History of Dwyer Instruments, Inc.,
https://youtu.be/y9hbSF7UBYI
Belimo ZoneTight™ Zone Valve, Take Your Daughter to Work Day,
https://youtu.be/Yy0AeeqKf9c
J2 Innovations, Introducing FIN 4.0,
https://www.youtube.com/watch?v=6ZWg1z578sI
Who is ACI? The Story of Automation Components, Inc.,
https://youtu.be/MO1fcVZIdmo
Siemens Launches Digitalization Hub in Singapore,
https://youtu.be/Q7yz_wbVU5Y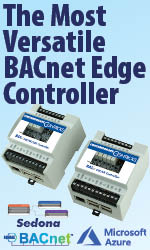 Schneider Electric Video: Helping Junior Achievement To Prepare Today's Students To Lead Tomorrow's World -
https://www.youtube.com/watch?v=vgbO0tSkOaM&feature=youtu.be
Schneider Electric EcoStruxure Security Expert video https://www.youtube.com/watch?v=D4PjnYzUldM
Johnson Controls Verasys,
https://www.youtube.com/watch?v=ZRCGxklS_u0
Computrols Video: Computrols Design and Manufacturing Process https://www.youtube.com/watch?v=-3DwmNvuPWc
EasyIO FW Series,
https://youtu.be/DRv-7jcFA4M
Distech Controls ECLYPSE controllers' RESTful API https://www.youtube.com/watch?v=LYN06HBiYAs
ESI CBRE Watch a day in the life of a smart building
https://www.thinkesi.com/about-us/our-facility

---


[Click Banner To Learn More]
[Home Page] [The Automator] [About] [Subscribe ] [Contact Us]