---
Benefits of Cloud Connected Buildings

Adopters of cloud computing such as building owners or end users, however, may need to know what the cloud can do to improve building operation and occupant conditions.

Zach Netsov
Product Specialist,
Contemporary Controls

Contributing Editor



As any new technology that disrupts the way we do things makes its way into our lives, we are faced with adopting to the rapid changes it introduces. As new ground-breaking tech enters an industry, it will "shake things up" and possibly create entire new industries around it. This is the case with cloud computing. It has been around for some time now and we already have some pretty well-established cloud providers with a wide array of cloud software services. Cloud computing is the future of computing as anyone working in the tech field will agree. Adopters of cloud computing such as building owners or end users, however, may need to know what the cloud can do to improve building operation and occupant conditions.

Why would you want your automated building to be cloud connected? Cloud computing offers several major benefits.

The convenience of secure data storage in the cloud minimizes the burden of maintaining local storage such as data servers and drastically expands data storage capabilities. In addition, storing data in the cloud provides a central point of worldwide secure data access, maximizing your global business's accessibility to essential operational data for fast and easy data monitoring, analysis, and visualization. Cloud computing provides overall mobility and accessibility of your data on different platforms whether mobile or stationary. It introduces more flexibility of work practices, collaboration efficiency, and scalability of operations. Asset management is a huge benefit of using the cloud by reducing overall management burden, operational costs and overheads. In cloud-connected buildings, the cloud can be used as a utility for fault detection, diagnostics, predictive and proactive maintenance of the automation equipment which will prolong the life and dependability of these connected assets as well as provide optimization of their operation. For example, if equipment begins to operate out of spec, facility managers can recognize this immediately and take corrective action. All of this adds up to less burden on building owners and improved conditions for building occupants.

What about the Edge?

The Edge and the Cloud complement each other. Building automation equipment can be connected to the cloud in several different ways. The most straight-forward approach is to use Edge controllers. Edge controllers communicate with the local operational network and supervisory stations using common protocols such as BACnet or Modbus. They are installed on the Edge of the IP network (hence their name) behind a firewall to reduce network attack surface. Edge controllers usually have built-in I/O and a programmable or pre-programmed sequence of operation to control mechanical equipment at the site. By leveraging open IoT protocols such as MQTT, proven security mechanisms such as Transport Layer Security (TLS), and robust software as a service solutions (SaaS) such as Azure IoT Central, Edge controllers can easily and securely connect to the cloud, effectively making any attached equipment a cloud connected asset.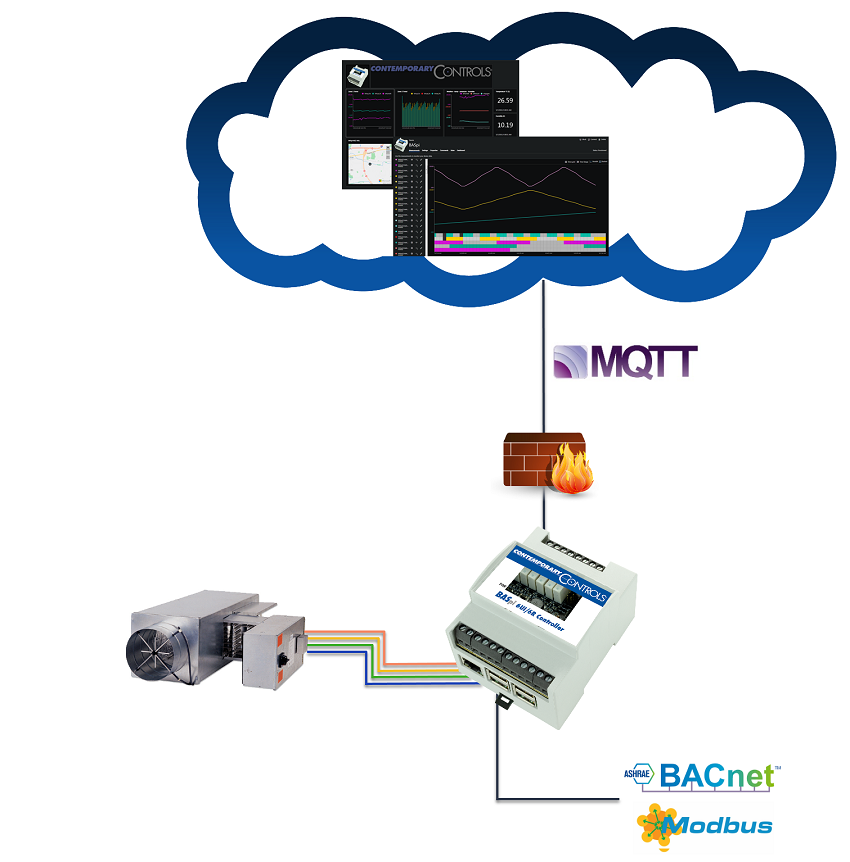 By connecting equipment to the cloud, we are allowing monitoring of connected device telemetry, remote control of the device, settings adjustments as well as metadata about each connected device such as device model, serial number, manufacturing date, installation date, installation location, customer information, etc. We are effectively creating a digital representation of the connected devices in the cloud. Edge controllers can be easily connected to cloud services such as Azure IoT Central. In the example below, you can see that all that is needed to connect are a few parameters copied from the IoT Central device connection page and pasted into the Edge controller's cloud configuration web page.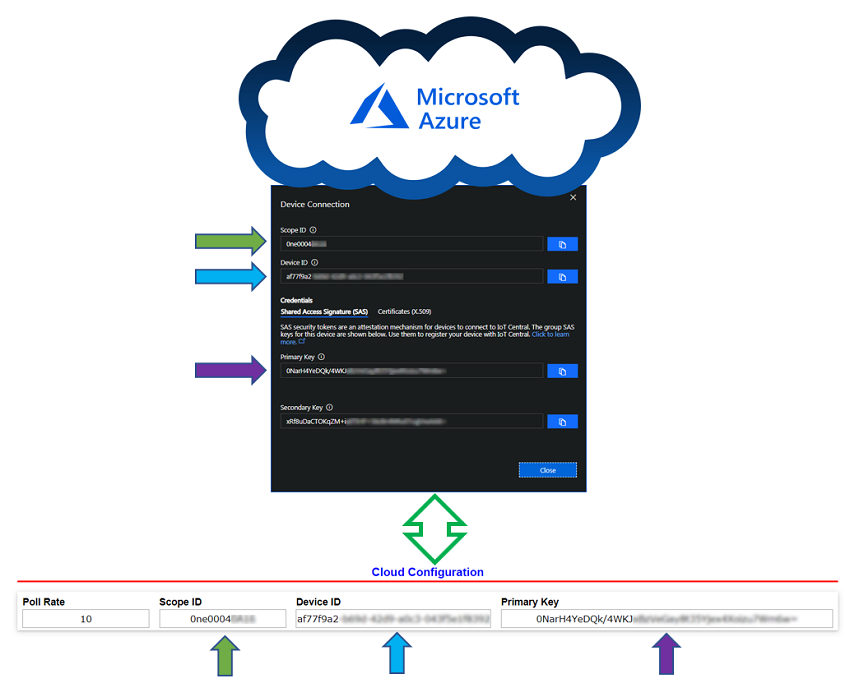 Once the Edge controller is connected, its telemetry becomes available in the cloud and can be used in customizable web pages, data measurements/trends, data visualization tools and dashboards, data analysis tools, user-defined thresholds for E-mail/SMS alarms, monitoring of device state, event occurrences, automatic service tickets and schedules for proactive maintenance, optimization of equipment performance based on historical operation, device-cloud connectivity state, etc. These cloud service benefits take a huge load off of building owners, provide comfortable spaces for occupants, and make our smart cities a reality.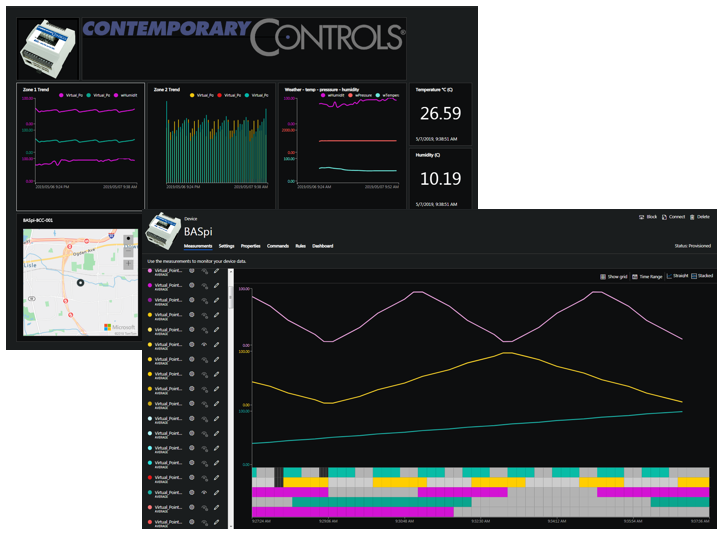 ---


[Click Banner To Learn More]
[Home Page] [The Automator] [About] [Subscribe ] [Contact Us]