---
Collecting and Processing Data at the Edge

Collecting and processing data at the edge is becoming an important new technology within our facilities and IoT environments.

Marc Petock,
Vice President, Marketing
Lynxspring &
Connexx Energy

Contributing Editor
When it comes to data, we are in an era where data technologies and analytics enable us to capture data from different sources; make it consistent and meaningful and use it across multiple applications. We are also able to go further out to the edge with devices that are smarter; more powerful; have more capacity; offer higher levels of data processing and increased storage capabilities. And thanks to IoT, we have access to multiple places where data can be collected, processed, stored and analyzed.

In as much as the actual data is important, so are the decisions on how to handle it; where to store it and where to process and analyze it.

Enter collecting and processing data at the edge. It is becoming an important new technology within our facilities and IoT environments.

So what is it? Simply put, it is a way to gather and process data at the devices themselves--devices located on the edge-- rather than in the Cloud or a remote data center.

What are the drivers? The formidable computer power and affordability that is now available; the capacity and storage capabilities that can be embedded into a device; real-time and faster analytic time requirements; analytic software companies "scaling down" their applications and developing new tools for edge computing; the reduction on the amount of data that needs to be exchanged with the Cloud and technology that brings computing resources and application services closer to the edge.

Where is collecting and processing data at the edge being used? Edge computing is well suited for many applications such as lighting, security cameras, temperature, vibration, energy usage, equipment monitoring, plant control, machine-to-machine and IoT applications.

What are the benefits? For certain implementations, it's all about real-time; sending data back to the Cloud or a remote data center is slower than processing at the edge. Edge computing reduces operational costs and overall data management. With less data being sent elsewhere, it helps keep data from causing issues within the networks. Collecting and processing data at the Edge helps ensures that other connected systems stay operational even when one device malfunctions because processing is distributed across multiple devices.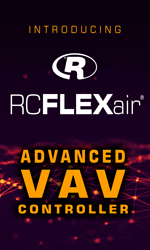 In the end, the goal is to ensure that the data generated and received from devices is usable and meaningful, so that the conclusions derived from the data can be followed and acted upon within a time frame in which is needed to deliver the maximum value. Collecting and processing data at the edge is growing in importance. With lower costs and enough computer, storage and networking resources now accessible at the edge to support on device consumption of data and the availability of edge specific analytic applications and tools, we can expect more data activity to move to the edge and become embedded in the same devices so we can get more from device-generated data and analytics.

---

[Click Banner To Learn More]
[Home Page] [The Automator] [About] [Subscribe ] [Contact Us]