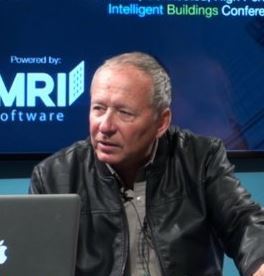 September theme "The Self Learning Edge Revolution"
The Edge Revolution coupled with machine learning will do what the DDC Revolution with programmed logic did to pneumatic control. Completely replacing an industry while providing a quantum leap in capabilities, connection, control and apparent simplification of everything.
Growing up in the DDC revolution was an exciting time. My role was to understand and guide how these new Micro processor DDC devices could functionally replace the industry's air controls ( pneumatics ). I quickly learned about and grasped the amazing power within the new way of doing.
The power I found in my youth in the DDC industry of turning what these systems were telling me into logic in a control language to provide amazing energy savings and comfort improvements is now giving way to a self learning edge revolution.
The Edge revolution sees new powerful mobile phones like edge devices purposely built for cloud communication with amazing computing power and low cost memory, redefining our DDC systems capabilities and architecture.
My old pneumatic mind is struggling to understand machine learning but I do get it! When combined with low cost power and memory on the edge self learning is poised to fuel the next revolution while replacing my old pneumatic mind in the development of control logic.
These new edge devices will not come from our industry but will land on us as mass produced edge devices that the kids will re-purpose and reprogram for our industry's use.
As in the early days of the DDC revolution expect chaos plus an incredible amount of DIY IoT solutions.
In the future programing will become less significant or not at all and edge controllers will just simply learn what to do.

It is a new world and revolutionary way of doing, working with a low cost high memory edge devices and understanding "maker culture" but we all need to bring our industry experience to the revolution.
These new low cost powerful edge boards are open architecture hardware, that runs open source software plus they come with millennium maker culture and the tinker kids to make anything happen. These kids do not well understand our industry pain and that is a tremendous advantage because they will not approach our problems like we did. We could all learn a lot if we just talk to each other and get on with the new revolution.
Very pleased with these September articles that speak well to machine self learning.
When Will Machine Learning Reach Smart Buildings? There is a Mount Olympus-like battle over Machine Learning dominance happening among Tech Titans. Smart Buildings and the IoT exist in the weather created by that battle. - Alper Üzmezler, BASSG LLC. & Therese Sullivan, Principal, BuildingContext Ltd
Distributed Analysis and Optimization in Building Automation Complete system optimization will require the full complexity of existing building systems, and will be best achieved by the BAS manufacturers themselves. We look forward to these exciting changes on the horizon. - Mike Donlon, Director of Research and Development, Computrols
Also link to this youtube:

Mike Donlon, Director of Research & Development, speaking at the BOMA International Conference. Mike's presentation covers an introduction to machine learning and how it is being used in commercial HVAC control systems.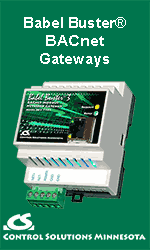 Also From Mike;
On IoT ... If you think the infighting with standards for large commercial HVAC controllers was bad, can you imagine getting the entire planet to agree on a standard for every device in the home and office? I think we will live with many competing standards for a long time before it starts to consolidate. Meanwhile, there will be a lot of nice little pieces-parts coming out that we can leverage for BAS.
Buildings as Dynamical Systems Part One: Impact of Weather on a Building - Sophie Loire, Ph.D., Research and Technology Fellow, Ecorithm, Inc.
As always our issue is full of great articles, columns, reviews, new products, interviews and of course the steady stream of news depicting our rapidly evolution and journey as part of "The Self Learning Edge Revolution"
My tweets are constantly increasing in numbers and scope and now including pieces of the revolutions please follow me and share your tweeted thoughts. https://twitter.com/Ken_Sinclair
And/Or follow us on LinkedIn with over 8100 others

Welcome our newest sponsor: Optigo Networks is cutting through the BACnet Complexity with Visual BACnet, a new tool to understand the health of your BACnet system.

Tell all our sponsors you saw their ads on the AutomatedBuildings.com web site and thank them for supporting your free access to evolving Automated Building Industry information. Click on their ads and view their valuable products and services. Please review all Our Sponsors.

The news just keeps flowing thru our web site and RSS feeds daily, and of course the only way to truly find what you are looking for in the vast quantity of information on our site is with our site search engine http://www.automatedbuildings.com/search/sitesearch.htm

As always lots of new products, plus be sure to check our event calendar to see the number of events we have in our future.



---


[Click Banner To Learn More]
[Home Page] [The Automator] [About] [Subscribe ] [Contact Us]