---
EMAIL INTERVIEW – Edward Brzezowski and Ken Sinclair
Edward H. Brzezowski, P.E., Vice President of Technology, Edison Energy

Ed is a licensed professional engineer and has been involved with microcomputers, building control systems and energy since the late 70's and has several patents in these areas. Over the years, he has gained valuable "hands on" experience and insight as a mechanic, technologist, facility engineer, consulting engineer and construction manager.
"Time-series data… looking beyond the needle in a haystack"

---
Time Series Data Streams

Stay focused on the cloud applications - this is where the development work is still needed.


Sinclair: What are your thoughts on where we are today with building edges devices and connectivity to the cloud and where we are going?

Brzezowski: All we want is continuous and direct access to time series data streams from meters, sensors, and controllers on devices such as boilers, chillers, pumps, terminal devices, preferably piped to the cloud level to allow us to see and act on a hidden world.

I think it's best to focus on the middle and enterprise levels, above the field controller or local server. Let these platforms take care of the monitoring, control, and connectivity (i.e., BACnet, oBIX, Haystack, XML, Modbus, etc.) and be the field historians so as not to get bogged down in the internet of things (IOT) war for connectivity. Stay focused on the cloud applications - this is where the development work is still needed.

It's interesting that my 2004 article on Enterprise Level Multi-Building HMI's in Automated Buildings is still coming together after thirteen years. http://automatedbuildings.com/news/sep04/articles/ebrze/ebrze.htm

Sinclair: Can you be a little more specific on what you see developing at the cloud level?

Brzezowski: Initially to understand a building's performance initially we were satisfied and worked with monthly data points per year (12). This moved to hourly (8,760) then progressed to interval data (131,400). Now we have minute-by-minute (525,600), and ultimately, we are moving down to the second-by-second level (31,536,000).

When we expand this from a few hundred to several thousand data points on a building using energy meters and building automation systems, we need the higher performance of cloud servers. It also enables us to work on massively scalable time series databases with a myriad of open source and advanced 3rd party web-based tools. These tools help us see the forest through the trees and provide data at our fingertips for exploration, discovery, and action.

Sinclair: Are there any areas developing at the cloud level that you see as most promising?

Brzezowski: Yes, we need to make sense of the data streams and go beyond displaying dials, charts, and graphics in responsive HTML5 tiles. To provide context and meaning, we need to have data streams interact with real world models and persistent spreadsheets with the ability to create new time series data from these calculations.

The time series data streams need to be augmented by other "building centric" data tables to allow higher level interactions and analysis that enable tracking operational performance versus baseline over time and fault detection and diagnostics down to the root cause. From here the data can be visualized and allow interaction at higher levels beyond just displaying basic data streams.

These data streams should be available via APIs to other 3rd party applications as well as connection to machine learning platforms. This will lay the ground work for artificial intelligence to future proof buildings and enable them to become smart and sustainable high-performance facilities. In many ways, right now we are still like the early days of operators staring at many CCTV cameras to find issues before motion video detection was developed to make their jobs more effective.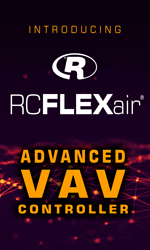 Sinclair: Do you have any other closing comments or items that may be of interest to our readers?

Brzezowski: The explosion of the internet of things is providing for time series databases being created from everything in the world around us, including ourselves, our homes, cars, and businesses. This is a prime area for many start-up companies and researchers developing more powerful tools to speed up this knowledge creation and action process. See for example:

http://www.sciencedirect.com/science/article/pii/S0925231217309864
http://www.engineering.com/AdvancedManufacturing/ArticleID/15282/The-IIoT-in-a-Nutshell.aspx
https://www.energy.gov/sites/prod/files/2017/06/f34/5c.%20Herr%20-%20Intellimation.pdf
http://www2.datainnovation.org/2016-promise-of-ai.pdf
https://volttron.org/
https://flows.nodered.org/
https://grafana.com/
https://www.influxdata.com/time-series-platform/
https://www.google.com/sheets/about/
https://ifttt.com/about

Email Edward.Brzezowski@edisonenergy.com or phone 732-988-8850, x671
https://www.linkedin.com/in/edward-brzezowski-58300614/


---

[Click Banner To Learn More]
[Home Page] [The Automator] [About] [Subscribe ] [Contact Us]