---
Sierra Monitor Corporation Launches Cloud-Connected Network Discovery and Management Appliance for Facility Automation

BACnet Explorer NG appliance enhances device and network commissioning and integration for installers and system integrators

MILPITAS, Calif., April 18, 2017 -- Sierra Monitor Corporation (OTCQB:SRMC), a provider of Industrial Internet of Things (IIoT) solutions that target facility automation and facility safety requirements, today announced the availability of the BACnet Explorer NG, the industry's first cloud-connected network discovery and management solution for BACnet networks. BACnet is an industry-standard protocol that is widely used in building and facility automation. The combination of the "plug-and-play" BACnet Explorer NG appliance and Sierra Monitor's FieldPoP™ device cloud enables installers and system integrators to seamlessly and remotely discover and manage BACnet MS/TP and BACnet/IP devices on an automation network, test newly installed devices, debug the network, upload device and network information to the cloud, integrate device and network data with sophisticated cloud-based software applications, and provide a control path back to the network and devices.

"BACnet is the most widely deployed and fastest growing automation and control protocol used in commercial facilities and industrial plants," said David Nardone, Membership Manager at BACnet International, an industry association that facilitates the successful use of the BACnet protocol in building automation and control systems through interoperability testing, educational programs and promotional activities. "A new approach to exploring and integrating BACnet networks is a great advantage to system integrators, installers, and maintenance teams and can make their job more convenient and efficient."

Traditionally, exploring a BACnet network is achieved through software that must be installed on a Windows PC connected to the automation network through additional hardware. A single installer sits at the PC and runs the application to discover and view the network. Unlike such first-generation, tethered, PC-era solutions, Sierra Monitor's BACnet Explorer NG is a portable, pre-packaged software plus hardware appliance that can easily plug into a BACnet MS/TP or BACnet/IP automation network and concurrently into the IT network and cloud over Ethernet, WiFi, or cellular connectivity that is included with the appliance. The BACnet Explorer NG can be accessed simultaneously by multiple authorized users locally or remotely using their tablets and smartphones to not only discover and view devices, but to also securely write to those devices.

Complementing the BACnet Explorer NG's network discovery capabilities are value-enhancing applications that run locally on the appliance. The Monitor View application allows users to monitor their entire connected network in real-time and visually track devices and data points of interest. The Historian application gives users the ability to log, store, and graphically display selected device data points over customized time intervals.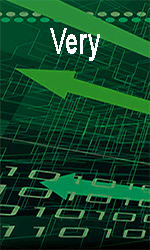 When connected to Sierra Monitor's FieldPoP device cloud portal over the facility's WAN or through the dedicated cellular link included in the BACnet Explorer NG, the capabilities of the on-site BACnet Explorer NG appliance can be securely and remotely accessed through the cloud by authorized users and applications. Authorized remote users can securely connect and use all the appliance-resident features for monitoring and troubleshooting. Responsible personnel can be set up to receive alerts based on defined triggering conditions in the field. Finally, solution providers can use the BACnet Explorer NG and FieldPoP REST APIs to integrate a facility's BACnet devices into their specific solutions for energy management, maintenance management, etc.

To learn more about the BACnet Explorer NG, please visit www.sierramonitor.com/connect/fieldserver-products/bacnet-explorer.

About Sierra Monitor Corporation
Sierra Monitor Corporation addresses the industrial and commercial facilities management market with Industrial Internet of Things (IIoT) solutions that target facility automation and facility safety requirements. For more information visit: http://www.sierramonitor.com/
---


[Click Banner To Learn More]
[Home Page] [The Automator] [About] [Subscribe ] [Contact Us]