---
Using BacNET for Building Automation and Control Applications
BacNET is one of the most commonly used data communication protocols for building automation and control applications. Join us soon for a webinar in which we discuss the BacNET protocol, and how it can be used to create building automation HMI and SCADA applications using InduSoft Web Studio. We'll be showcasing applications, and discussing options for using BacNet in applications.
With native driver support for the BacNET protocol (BACNE), and over 240 additional native drivers, InduSoft Web Studio provides an ideal platform for building automation applications. Here are some case studies of building automation projects completed by InduSoft Web Studio users:

Building Automation Case Studies
Creating the Building Automation System for One of Indonesia's Largest Shopping Centers
Retel Neuhausen AG Helps Merck & Cie Meeting New, Tight Standards Dosapac S.A. using technology to set the bar in school building automation systems
Building Management Systems for Hospitals
Temperature Controls Equipment Manufacturer Uses InduSoft Web Studio to Build Operator Interface

InduSoft Web Studio HMI Software Used to Automate Home

Join us after the webinar for a live Q&A, where you can bring us your questions about BacNET

Sign up for the webinar as soon as possible! Those who attend the webinar and complete a short survey will receive a free webinar series t-shirt. Users who wish to demo or test InduSoft Web Studio in the meantime are free to download the software here.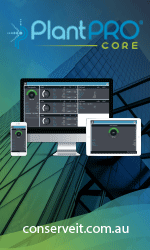 We will email you with meeting details prior to the webinar. If you have any problems registering for this webinar, please let us know at info@indusoft.com

Webinar Details: Wednesday, August 13 at 8:00am CST, and 3:00pm CST

Register Here



---

[Click Banner To Learn More]
[Home Page] [The Automator] [About] [Subscribe ] [Contact Us]