---
Integrating Lighting and Intelligent Technology, Leading the Trend of Design and Application

In response to the calls from the government on energy saving products and smart city, "China Lighting Expo 2015" and "China Intelligent Building and Smart Home Expo 2015" will be held on April 22 - 24, 2015 at China International Exhibition Center (CIEC), Beijing, PR China. The expo is jointly organized by China Illuminating Engineering Society ("CIES"), China Solid State Lighting Alliance ("CSA") and Adsale Exhibition Services Ltd. ("Adsale").

Being the financial and political administrative center, Beijing has become an important industry hub of Northeast and Northwest China. It gathers the nation's top research and standard-setting institutions. With rich resources on national architecture design institute, state-owned enterprises, construction companies, advertising companies, local and overseas chambers of commerce, end users and trading companies, etc., China Lighting Expo has exerted its strong influence over the industry of Beijing as well as the whole country.

During the last expo in 2014, the three-day exhibition attracted the enthusiastic participation from 274 exhibitors and 27,352 professional visitors. The number of visitors achieved an increase of 16.5% when comparing with 2013. The last expo also received strong support from various associations from Beijing, Shandong, Jilin, Tianjin, Changchun and other associations around who have actively organized a number of delegations to visit. 78.49% of visitors were comprised of high quality engineering companies, designers, end users, distributors and system integrators, which received great praises from exhibitors.

Focus on Market Needs, Integrating Lighting and Intelligent Technology in the Expo
Matching with the policy of"12th Five-year Development Program" on energy saving, smart city and "Internet of Things", varies industries implemented corresponding development on green and intelligent technology. Thus, intelligent lighting, smart home, intelligent building and smart society received great expectation on their market potential. It is undoubtedly intelligent technology has been merged into our daily lives and has been extended to different fields including residential, hotels, hospital, shopping malls, government institutes, etc. It has covered the whole city!

"China Lighting Expo 2015" and "China Intelligent Building and Smart Home Expo 2015" will step further forward, covering the scope of both lighting and intelligent technology. It will help promoting the intelligent LED technologies and LED lighting application, as well as expanding the displays of LED and control technologies.

At the same time, it will focus on smart society and smart city, showcasing the application of intelligent building, smart home and "Internet of Things". It would definitely provide opportunities for the industry users to understand the trend from lighting to intelligent city thoroughly.

"China Lighting Expo 2015" will showcase the intelligent LED system and lighting products, including building and outdoor lighting, energy saving road lamps, industrial lighting, indoor lighting, decorative lighting, lamps for garages, factories and mines, etc.

The exhibits of "China Intelligent Building and Smart Home Expo 2015" will emphasize on smart home system, building automation system, electrical engineering and equipment. It is undoubtedly the expo has become the largest professional lighting, intelligent building and smart home expo in the Northern China.

International Conferences will Gather Worldwide Experts at the Expo in 2015
Same as the previous years, "China Lighting Expo 2015" and "China Intelligent Building and Smart Home Expo 2015" will join hands with the local and overseas product users, exhibitors and famous media to present a series of fruitful concurrent events. Through the diversified activities, the expo gathers industry experts and leads the audience to interact.

"The 3rd Plenary Meeting of ISO/TC 274 'Light and lighting'" will be held concurrently with "China Lighting Expo 2015". There will be a number of representatives from all around the world coming to present and participate. Don't miss the chance to meet up with varies international experts and understand the latest trend of LED technology development!

Besides, there will be over 10 concurrent events covering 4 key scopes including policies and technology, application, design and marketing. Moreover, for letting varies buyers to learn about the market direction, there will be showcase of sample rooms, new products release and case studies during the expo.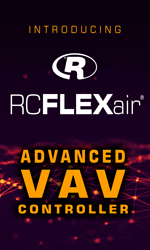 We can foresee that "China Lighting Expo 2015" and "China Intelligent Building Expo 2015" will be grandly shining during the fast developing environment on energy saving and environmental protection. It will become the core platform for the local and overseas enterprises to showcase their LED lighting, intelligent building and smart home technology and new products. It could definitely help promoting their brands and would be a great opportunity for them to enter the Northern China market.

"China Lighting Expo 2015" and "China Intelligent Building and Smart Home Expo 2015" will be held on April 22 - 24, 2015 at the China International Exhibition Center (CIEC), Beijing, PR China. It is expected that the expo can continue to improve and expand, as well as to closely concatenate the needs of different users. The expo will be built as the best business platform for buyers and suppliers, with promoting the development of the industry as the ultimate goal.

For more details about the show, please visit official show website:
China Lighting expo Website: www.ChinaLightingExpo.com
China Intelligent Building Expo: www.China-ibuildexpo.com


---


[Click Banner To Learn More]
[Home Page] [The Automator] [About] [Subscribe ] [Contact Us]