---
New Standard Would Give IL Customers the Right to Easily Access Their Energy Data

EDF and CUB release first-of-its-kind 'Open Data Access Framework'
(CHICAGO – August 18, 2014) Environmental Defense Fund (EDF) and Citizens Utility Board (CUB) have filed with state regulators an "Open Data Access Framework" that for the first time would give customers the right to automatically receive detailed information about their own energy usage. When customers are given access to the knowledge and tools needed to control their own energy usage, they are also empowered to use less electricity and save money on their utility bills – which, in turn, reduces harmful carbon pollution.
When the Illinois General Assembly passed the Energy Infrastructure Modernization Act in 2011, local utilities ComEd and Ameren touted their many benefits, including greater control over peak energy load, electric grid resiliency, and cost savings resulting from the energy conservation efforts of their electricity customers. Now that smart meter deployments are well underway, utilities need to enable the many benefits of smart meters by empowering customers with easy access to their own energy data.
EDF and CUB hope this framework, filed Friday, will provide guidance to public utility commissions throughout the country on how to set a standard for customer access to their own energy data, and create a consistent national regulatory model (much like Green Button Connect has done as a technical standard) to enable third-party energy software and hardware providers to scale to all markets.
"This new framework will make Illinois the first state that requires utilities, at a minimum, to adopt a national data access standard – like Green Button Connect – that will ensure consumers have easy and timely access to their own energy data," said Andrew Barbeau, EDF consultant and president of the Accelerate Group. "Giving customers access to their energy data can reduce their electricity costs and cut harmful pollution."
"Giving Illinois consumers access to helpful data about their own energy usage opens the door for bigger and better demand response, energy efficiency, and renewable energy programs," said David Kolata, CUB's executive director. "That's the key to making energy more affordable and reliable. This plan also sparks innovation, through smart appliances and other consumer tools that give consumers more opportunities to cut energy waste and save money."
This framework sets a minimum state regulatory standard to ensure customers can quickly obtain smart-meter data in convenient, user-friendly formats, either directly from the electric meter itself or through the internet, a web portal, or mobile applications. As customers allow third parties access to energy data, the framework will enable new business models for home automation and other energy-management services. Access to such data will also empower consumers better understand and manage their home energy use. Combined with smart thermostats and other smart appliances, the data also can help target and refine energy efficiency and demand response programs, which reward customers for using less energy during peak times.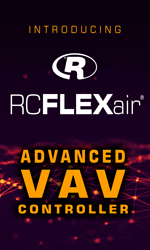 The framework declares the customer is the principal owner of retail electric consumption data, and the utility is a guardian of such data. It further states customers should have access to their retail electric consumption data in as short intervals as possible, real-time if accessed directly from the smart meter, or within an hour if through the internet.
The Illinois Commerce Commission (ICC) will review the filing, and CUB and EDF hope the body rules on it in time for the state's electric utilities, Commonwealth Edison and Ameren, to incorporate it into their smart grid deployment plans when they go through their annual review in April 2015.
For more information, please read EDF's Energy Exchange blog post on the Open Data Access Framework.

Environmental Defense Fund (edf.org), a leading national nonprofit organization, creates transformational solutions to the most serious environmental problems. EDF links science, economics, law, and innovative private-sector partnerships. Connect with us on Twitter, Facebook, and our Energy Exchange blog.


---

[Click Banner To Learn More]
[Home Page] [The Automator] [About] [Subscribe ] [Contact Us]