---
Frost & Sullivan: Energy Efficiency Initiatives and Advanced Features to Transform the Building Automation Market

Intelligent controls, fault detection, and remote correction on the cloud encourage building owners to invest in these systems to address mounting energy costs

MOUNTAINVIEW, Calif. – Aug. 19, 2014 – Building owners across the world are increasingly adopting building automation (BA) systems to tackle rising energy costs. As buildings account for nearly one-third of global energy use and are the leading contributors to greenhouse gas emissions, need for BA systems will only grow. Opportunities for manufacturers will be particularly promising in the stabilizing economies of Brazil, Russia, India, China, Germany and the United States due to high infrastructure spending.

New analysis from Frost & Sullivan, Global Building Automation Market, finds that the market earned revenues of $5.78 billion in 2013 and estimates this to reach $7.28 billion in 2018. The data center and hospitality application segments will experience rapid growth owing to growing Internet penetration in emerging nations and the expansion of the tourism market.

For more information on this study, please email Ariel Brown, Corporate Communications, at ariel.brown@frost.com.

"Government regulations and policies designed to improve energy efficiency in buildings are driving the market for BA systems especially in North America, Europe and parts of Asia-Pacific," said Frost & Sullivan Energy & Environmental Research Analyst Balaji Anand Sagar. "Market participants realize that BA systems are essential to achieve energy efficiency targets dictated by government regulations and are offering reliable solutions at competitive prices."

However, insufficient clarity on benefits of BA systems is discouraging building owners from considering these solutions during the budgeting and bidding stages. Further, the lack of standardization of BA products across regions is lowering customers' confidence.

Providing turnkey solutions with robust ICT and engineering capabilities will help BA companies boost their visibility in specific application markets. Rolling out open BA systems that use standard protocols must also be a go-to-market strategy.

"Intelligent building control systems, fault detection, predictive diagnostics, big data analytics, and remote correction on the cloud will shape the market over the next few years," noted Sagar. "Further, open connectivity and interoperability of BA systems will enable the automation of a much broader 'Internet' of devices and take the global BA market to greater heights."

Global Building Automation Market is part of the Building Management Technologies (http://www.buildingtechnologies.frost.com) Growth Partnership Service program. Frost & Sullivan's related studies include: North America Data Centre Cooling Market, World LED Lighting Markets (2013 Update), European Lighting Control Systems Market, and North American Integrated Facility Management Market. All studies included in subscriptions provide detailed market opportunities and industry trends evaluated following extensive interviews with market participants.

About Frost & Sullivan

Frost & Sullivan, the Growth Partnership Company, works in collaboration with clients to leverage visionary innovation that addresses the global challenges and related growth opportunities that will make or break today's market participants.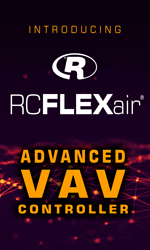 Our "Growth Partnership" supports clients by addressing these opportunities and incorporating two key elements driving visionary innovation: The Integrated Value Proposition and The Partnership Infrastructure.

• The Integrated Value Proposition provides support to our clients throughout all phases of their journey to visionary innovation including: research, analysis, strategy, vision, innovation and implementation.

• The Partnership Infrastructure is entirely unique as it constructs the foundation upon which visionary innovation becomes possible. This includes our 360 degree research, comprehensive industry coverage, career best practices as well as our global footprint of more than 40 offices.

For more than 50 years, we have been developing growth strategies for the global 1000, emerging businesses, the public sector and the investment community. Is your organization prepared for the next profound wave of industry convergence, disruptive technologies, increasing competitive intensity, Mega Trends, breakthrough best practices, changing customer dynamics and emerging economies?



---


[Click Banner To Learn More]
[Home Page] [The Automator] [About] [Subscribe ] [Contact Us]