---
DOE-GMLC Interoperability Strategic Vision Technical Meeting Announcement: 27-28 Sep 2016, Chicago

25 August 2016 - Under its Grid Modernization Initiative, the U.S. Department of Energy, in collaboration with energy industry stakeholders has developed a multi-year plan to modernize the electric grid. One of the foundational topics for accelerating modernization efforts is interoperability. The goal of this project is to advance interoperability for the deployment of products and services that they may more easily connect and operate with the electric power system. A technical meeting soliciting participation from electric system stakeholders is being held on 27-28 September 2016 for one and a half days in Chicago, Illinois toinitiate efforts to articulate a strategic vision for interoperability as a direction-setting guide for our work.
Summary
Energy infrastructure needs to accommodate and unlock the growth and opportunities offered by distributed energy resources (DER - flexible demand, generation, and storage), including buildings, and their flexibility to respond to new, expected, or unexpected internal or external system drivers. Integrating and coordinating this flexibility must be cost effective and will require interoperability between a wide variety of devices and systems, both inside and outside of the electric energy sector. No advancement of interoperability can be achieved without the involvement and alignment of the multiple stakeholders in the ecosystem that manages, operates, serves, and oversees the various components of this complex system of electricity consumption, generation, and delivery. It is a shared challenge.
The mission of this project is to establish a vision of interoperability for grid modernization with implementation illustrations. The project is planned to span a period of three years with the followingemphasis in each year:
Year 1: Development of a strategic vision for interoperability, endorsed by stakeholders, and tools to measure interoperability maturity
Year 2: Prioritization of interoperability gaps and a stakeholder-endorsed roadmap
Year 3: Identification of ways to advance interoperability in product offerings and make interoperability an aspect of all technology deployments
Meeting Desired Outcomes
This meeting is an initial step toward developing a strategic vision for interoperability in the electric sector.
It solicits support across the multiple stakeholder domains for the project's objectives to establish an
interoperability strategic vision and its plan to develop tools to measure interoperability maturity that
support gap analysis and roadmaps toward this vision. This means,
demonstrate cross-stakeholder alignment on the meaning of interoperability, its supporting principles, and its place in grid modernization,
articulate desired characteristics for the integration experience 10 to 20 years in the future,

refine visionary scenarios that exemplify these characteristics, and
achieve attendee consensus for the development of interoperability goals and requirements that support the vision scenarios.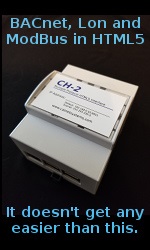 A tangible statement of support will be recorded in a declaration of principles for interoperability.
Is this meeting right for you?
Attendees are expected to have a solid appreciation of the role of systems integration in grid connectivity deployments, a working knowledge of interoperability and the principles behind it, and strong connections with other industry stakeholders seeking to improve the integration of distributed energy resources and grid infrastructure to advance grid modernization.

Logistics Information
Date: full day 27, half day 28 September 2016
Location: Midwest Conference Center, ~8 miles from O'Hare International Airport
401 West Lake Street
Northlake, IL 60164-2401
(708) 409-2828
http://www.midwestconf.com/
Due to the nature of the personal interactions emphasized in the meeting design, virtual conferencing capability will not be supported.
Registration and Latest Information
Please go to the meeting's PointView website at https://www.pointview.com/e/1857 to register for the meeting and obtain up to date information about the agenda, hotel accommodations, and logistics. Please note that the registration process will prompt you to write an outstanding personal experience of interoperability. Participants can share these at the meeting.


---


[Click Banner To Learn More]
[Home Page] [The Automator] [About] [Subscribe ] [Contact Us]