---
Li-Fi Communication Opportunities in Homes and Buildings, 2016

Lighting fidelity (Li-Fi) communication opportunities in homes and buildings, retail and supermarkets, automotive and transportation, industry process control, consumer electronics, aerospace and defense, and healthcare are covered in this research service, with specific focus on opportunities in homes and buildings. This study provides a detailed analysis of the global Li-Fi market till the first quarter of 2017. It evaluates the key companies across the Li-Fi value chain and analyzes the drivers and restraints of the market.

An impact assessment of the key innovations in the market has been carried out through 12 case studies on different products and companies. Each of the 12 companies/products is then analyzed for placement on an impact meter. The study also offers an impact assessment of the Li-Fi market across industries. The categories for the assessment were: technical competitiveness, breadth of application, ability to serve market needs, and technology adoption.

Potential applications across industries are discussed post-analysis. The detailed demand analysis of the market provided in the study paves the way for potential applications from the consumer's perspective as well. A technology roadmap is provided, as well as the adoption landscape. Growth opportunities for the key participants in the market have been explained in detail, along with strategic imperatives for success.

Key points addressed by the study:
- What external forces affect market growth, and how significant is their impact?
- What are the technology value chain, technology significance, technology roadmap, and adoption landscape for Li-Fi? Which are the key companies in the Li-Fi value chain?
- What are the key innovations in the Li-Fi market and what are their impacts? What are the potential applications?
- What is the demand-side analysis of the Li-Fi market?
- What is the intensity of technology adoption globally? What are the strategic imperatives for the Li-Fi market?

Client benefit:
The study offers a vantage point into the global LiFi market. Understanding key innovations by existing players in the market will give a boost to new entrants and a competitive edge to those prevailing. The study details the plausible impacts of the new innovations and their potential applications. It also captures nascent growth opportunities. The demand analysis throws light on the consumer's standpoint and is beneficial for companies aiming to tap into those potential applications.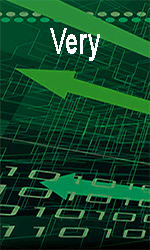 Companies Mentioned:
- IDRO Co., Ltd
- LightBee Corp.
- Oledcomm
- Panasonic
- Philips
- pureLiFi
- Renesas Electronics Corporation
- Siemens
- Velmenni

For more information please click on:
https://www.researchandmarkets.com/publication/mhusq4v/4298706

---


[Click Banner To Learn More]
[Home Page] [The Automator] [About] [Subscribe ] [Contact Us]