---
Echelon Announces First Worldwide Developers Conference for Control Networking











(San Jose, CA) - Echelon Corporation (NASDAQ: ELON), the leading technology supplier for the widely-used LonWorks® control networking standard announced the first Echelon Worldwide Developers Conference geared towards expanding the pervasiveness of its market leading technology in control products and applications. The event will be held in San Jose, California on May 16–19, 2006, and will provide new and experienced LonWorks developers with in-depth technical information about Echelon's latest technology advancements, including the recently announced Pyxos™ embedded control networking platform.
"We're very excited about the opportunity to share our control networking expertise with the LonWorks developer community," said Anders Axelsson, Echelon's senior vice president of sales and marketing. "We hear repeatedly that our technology is simply the best available for open, interoperable control applications. This first developers conference is a chance to learn from the individuals who created the LonWorks platform – helping speed development efforts and bring better products to market by expanding the knowledge and skills of our developer base."
The new developers conference is part of Echelon's strategy of expanding the market for control networking through continual reductions in the cost and complexity of LonWorks technology while increasing the power and utility of the technology through new product development.
Highlights of the four-day developers conference include:

Pyxos Embedded Control Networking Platform
Developers will learn how to best implement the new self-organizing Pyxos platform into new or existing devices. Topics will cover overall architecture for Pyxos networks, circuit board design, integrating with host processors, LonWorks connectivity, transformer design and others integral to creating Pyxos based machines and automation applications.
i.LON® 100 e3 Internet Server
A flexible, cost-effective way to remotely monitor and control devices, the new i.LON 100 e3 includes i.LON Vision, a rich set of web authoring tools. Developers will create custom web pages using Macromedia Contribute, programmable applications development, secure downloading and libraries, and learn how to eliminate gateway based controls such as BACnet and other legacy systems through web binding, optimized tunneling, and GSM/GPRS wireless design.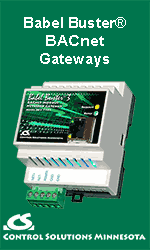 Smart Transceivers
Developers will learn how to design devices using Echelon's Power Line and Twisted Pair Smart Transceivers. Sessions will focus on utilizing reference designs to fast track product development, implementing the Interoperable Self-Installation application layer protocol for creating self-installing networks, circuit board layout and design, design for harsh electrical environments, and more.
More detailed information about the developers conference can be found at http://www.echelon.com/wwdc/.
About Echelon Corporation
Echelon Corporation (NASDAQ: ELON) is a pioneer and world leader in control networking — networks that connect machines and other electronic devices — for the purpose of sensing, monitoring and controlling the world around us. Echelon's LonWorks platform for control networking was released in 1990 and has become a worldwide standard in the building, industrial, transportation, and home automation markets. Launched in 2003, Echelon's Networked Energy Services system is an open, extensible, advanced metering infrastructure that can bring benefits to every aspect of a utility's operation, from metering and customer services to distribution operations and value-added business. In 2005 Echelon released the world's first embedded control network infrastructure, the Pyxos platform, extending the benefits of networking inside machines to the sensors and actuators that make them function.

Echelon is based in San Jose, California, with international offices in China, France, Germany, Italy, Hong Kong, Japan, Korea, The Netherlands, and the United Kingdom. Further information regarding Echelon can be found at http://www.echelon.com.

---


[Click Banner To Learn More]
[Home Page] [The Automator] [About] [Subscribe ] [Contact Us]