---
Ember ships EmberZNet 2.0 ZigBee software
BOSTON — Ember Corporation announced EmberZNet™ 2.0, its ZigBee networking software, is now shipping.











EmberZNet is a second-generation ZigBee protocol stack (as well as being Ember's fifth-generation mesh networking stack) designed for self-organizing, self-healing wireless networks using a variety of network topologies, including mesh, star, and cluster tree. It provides all the standards-based benefits inherent in the ZigBee specification, including high reliability, high security, broad interoperability, low cost, long battery life, and integrated network management.
But beyond these standard benefits, EmberZNet 2.0 extends ZigBee functionality, simplicity and performance. For example, EmberZNet 2.0 supports application profiles for home controls as well as user-defined network applications. It also features an Ember transport layer to provide more reliable wireless communications between nodes and enable distributed bindings. The Ember transport layer, along with Ember's application programming interface (API), also makes it easy for Ember's existing customers to port their EmberNet applications to the new ZigBee platform. Using the same familiar API they've already mastered, they can migrate their applications to a ZigBee-compliant version with minimal changes and development costs. Future upgrades to their products can be easily deployed with EmberZNet's over-the-air bootloader.
Customers can also accelerate EmberZNet application development using Ember WorkBench, an Eclipse-based integrated development environment. Ember WorkBench enables developers to develop and debug applications across an entire network, as opposed to debugging each node on the network as required by competitive development tools.
"The biggest challenge of deploying wireless sensing and control devices has been installing the network to connect them," said Skip Ashton, Ember's vice president of engineering. "EmberZNet was designed from the ground up to remove this barrier, shielding developers from the complexities of the networking layer."
EmberZNet 2.0 also gives device manufacturers lower cost microcontroller options by providing a compact, scalable implementation of ZigBee. The stack is available in different configurations optimized for specific node types, including PAN coordinators and full-function devices.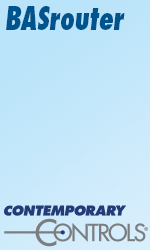 Pricing and availability

EmberZNet 2.0 is available immediately for multiple third-party microcontroller platforms, such as those from Atmel and Texas Instruments. EmberZNet comes bundled with Ember's EM250 ZigBee system-on-a-chip and EM260 ZigBee network processor. EmberNet customers can upgrade to EmberZNet 2.0 for free.
About ZigBee: Wireless Control That Simply Works
The ZigBee Alliance is an association of companies working together to enable reliable, cost-effective, low-power, wirelessly networked, monitoring and control products based on an open global standard. The ZigBee Alliance is a rapidly growing, non-profit industry consortium of leading semiconductor manufacturers, technology providers, OEMs, and end-users worldwide. Membership is open to all. Additional information can be found at www.zigbee.org.
About Ember Corporation
Ember enables communication among embedded microcontrollers with standards-based wireless mesh networking semiconductors and software. Ember helps its customers to automate home appliances, lower energy consumption in buildings, keep borders and infrastructure secure, and control industrial processes, just to name four of the many diverse applications being developed by Ember's more than 100 customers. Spun out of MIT in 2001, Ember is headquartered in Boston and has its radio development center in Cambridge, England and distributors worldwide. Ember is a lead member of the ZigBee Alliance, and its platform is the National Technical Systems' (NTS) "Golden Suite" for 802.15.4/ZigBee interoperability testing. For more information, please visit www.ember.com.

---

[Click Banner To Learn More]
[Home Page] [The Automator] [About] [Subscribe ] [Contact Us]