---
Johnson Controls Launches Leedspeed™ Software to Expedite Environmental Green Building Certification











MILWAUKEE, Wis. – As the number of businesses and organizations interested in sustainable green buildings increases, Johnson Controls, Inc. (NYSE: JCI) has developed software intended to simplify building certification. Leedspeed™, a web-based software application hosted at www.leedspeed.com, navigates the user through the U.S. Green Building Council's Leadership in Energy and Environmental Design (LEED®) Green Building Rating Systems.
"Johnson Controls is the premier partner for forward-thinking companies that want to achieve the financial, social and environmental benefits of green buildings. This software program takes our best practices and helps facility owners assess multiple buildings, evaluate return on investment, manage green building projects and prepare and submit the LEED certification application," said Paul von Paumgartten, director of energy and environmental affairs for Building Efficiency of Johnson Controls. Johnson Controls has used the system for the past three years in hundreds of buildings and continues to offer the service to its own customers.
"The timing of Leedspeed is absolutely perfect. Not only are businesses starting to fully realize the power of green buildings and sustainability, but many federal, state and local governments now require environmentally sensitive facilities," said von Paumgartten. "So far, more than 300 building owners have achieved LEED certification, and they're reaping benefits such as lower operating costs, better indoor air quality, increased employee productivity and enhanced corporate or organizational image."
How Leedspeed Works

Leedspeed is divided into two sections: Assessment/ROI Planner and Project Management/Certification. The pricing is structured so building owners can buy the full package or a specific portion, and it can be purchased for single or multiple buildings.
In the Assessment/ROI Planner Section, the Leedspeed software automatically scores a project against the most current LEED-NC (new construction) or LEED-EB (existing building) standards. It then ranks potential LEED credits so building owners can determine the best green features to help them maintain budgets and gain environmental and social returns. The software calculates potential saving streams based on an existing building's size and illustrates every credit's financial impact on both first costs and ongoing operations and maintenance. The tool also creates an extensive scope of work report, embedded with the LEED Reference Guide information for each credit. These guides provide an overview and points per credit, documentation requirements, summary of reference standard (where applicable), environmental importance, recommended design strategies and technologies, potential design synergies and trade-offs, economics (where available), calculation methods and formulas, resources and definitions, and case studies (where available).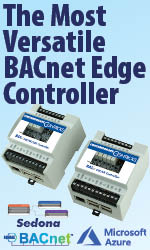 In the Project Management/Certification Section, Leedspeed provides comprehensive project development and management functions by organizing tasks and responsibilities to properly manage workflow, maintains electronic work schedules for subcontractors, and archives building data. Finally, Leedspeed acts as an electronic repository of all the documentation needed to submit a LEED certification application using the required USGBC letter templates that can be loaded onto the tool.
"The flexibility we've built into the program makes it work for large or small projects because managers only pay for what they use. Even if they're not going for complete LEED certification, companies can just assess their buildings' sustainability. They also can also standardize specific green policies across their entire building stock to minimize the documentation requirements of LEED for each individual facility," vonPaumgartten said.
About Leedspeed
Leedspeed is powered by Enverity, industry leaders of Web-enabled software applications that corporations and municipalities use to improve their environmental compliance management. Enverity is managed by a former chief technology officer and co-founder of MarketXT, an online securities exchange, and a former U.S. Environmental Protection Agency and World Bank environmental compliance expert. For more information, see www.enverity.com.
Leedspeed also is endorsed by the Alliance for Sustainable Built Environments, a group of leading global corporations that embrace sustainability as the right approach to business. Member organizations of the Alliance (including Johnson Controls) use Leedspeed to help benchmark their own buildings as well as develop their clients' building projects. For more information, see www.sustainablebuiltenvironments.org.
Building Clarity is the officially licensed sales representative of the Leedspeed software application. It offers sales and support for a variety of products and programs that help cultivate LEED points.
Johnson Controls is a global leader in interior experience, building efficiency and power solutions. The company provides innovative automotive interiors that help make driving more comfortable, safe and enjoyable. For buildings, it offers products and services that optimize energy use and improve comfort and security. Johnson Controls also provides batteries for automobiles and hybrid electric vehicles, along with systems engineering and service expertise. Johnson Controls (NYSE: JCI), founded in 1885, is headquartered in Milwaukee, Wisconsin. For additional information, please visit www.johnsoncontrols.com
---


[Click Banner To Learn More]
[Home Page] [The Automator] [About] [Subscribe ] [Contact Us]