---

New ZigBee Input Device Standard: Delivers Advanced, Battery Friendly Control for Human Interface Devices


Mice, touchpads, keyboards, wands or remote control pointers can now benefit from ZigBee control

San Ramon, Calif. – Dec. 20, 2010 – The ZigBeeŽ Alliance, a global ecosystem of companies creating wireless solutions for use in energy management, residential, commercial and consumer applications, today announced the completion of ZigBee Input Device, the new global standard for human interface devices used in consumer electronics (CE) and computer accessories.

ZigBee Input Device gives consumers improved options to use mice, touchpads, keyboards, wands or remote control pointers from greater distances and even nearby rooms. It replaces 30 year-old infrared (IR) technology with a standard robust radio frequency (RF) solution. ZigBee Input Device enables innovative two-way communications between devices, making them smarter and capable of delivering more features than today's devices. Plus, devices built using ZigBee Input Device will require significantly fewer batteries during their lifetime, when compared to IR, making them greener.

The standard also delivers innovative functionality for these devices, including:
• Ability to define special functions and enhanced performance beyond the standard behavior of a mouse, keyboard or similar input device
• Supports operation with existing ZigBee Remote Control equipped HDTVs, set-top boxes and other devices as well as with existing computers
• Native support for popular multi-touch and gesture commands, including pinch or rotation for touch pad devices
• Simple push-button pairing makes devices easy to use
• Smart, over-the-air updates and programmability options allow new features to be added to devices at any time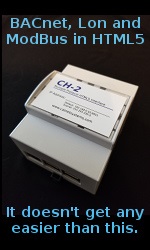 "ZigBee Input Device offers CE and computer accessory manufacturers a standard that makes their products greener and more intelligent," said Bob Heile, chairman of the ZigBee Alliance. "It builds on the existing ZigBee Remote Control standard, adding features to enable a richer entertainment experience. It also gives set-top boxes, HDTVs and other CE device manufacturers a significant additional market capability."
This standard is now available to all ZigBee Alliance members. It is the second standard designed specifically for the ZigBee RF4CE specification. Last year, the Alliance introduced ZigBee Remote Control for consumer electronic devices. This continued progress demonstrates strong interest from the market as CE manufacturers seek to integrate innovative technology in their products that deliver new features and a convenient experience for their customers.
ZigBee Input Device – The standard for advanced human input devices
ZigBee Input Device is the global standard for greener, innovative and easy-to-use mice, keyboards, wands, touchpads and other input devices used with computers and CE devices. It gives these devices non-line-of-sight operation, two-way communication, longer range of use, extended battery life, a broader range of capabilities and features. ZigBee Input Device is a standard designed especially for the ZigBee RF4CE specification. For more information, visit: www.zigbee.org/inputdevice.
ZigBee: Control your world
ZigBee offers green and global wireless standards connecting the widest range of devices to work together intelligently and help you control your world. The ZigBee Alliance is an open, non- profit association of approximately 400 organizations driving development of innovative, reliable and easy-to-use ZigBee standards. The Alliance promotes worldwide adoption of ZigBee as the leading wirelessly networked, sensing and control standard for use in consumer, commercial and industrial areas. For more information, visit: www.ZigBee.org.
---


[Click Banner To Learn More]
[Home Page] [The Automator] [About] [Subscribe ] [Contact Us]