---

Johnson Controls Selected as One of the First Energy-Saving Service Companies Certified by China's National Development and Reform Commission


Beijing, China (December 21, 2010) – China's National Development and Reform Commission (NDRC) recently appointed Johnson Controls (NYSE: JCI), a global leader in delivering products, services and solutions that increase energy efficiency in buildings, as one of the first energy-savings service companies in China. Johnson Controls was awarded an "Energy Saving Service Institution Record Certificate" that qualifies the company to provide comprehensive building efficiency service and Performance Contracting (PC) in China.
In an effort to better manage and develop the energy-saving service market, the NDRC and Ministry of Finance (MOF) rigorously reviewed companies that operate in the market and selected its first list of energy-saving companies. Johnson Controls and other companies on the list are eligible for energy conservation subsidies, green low-interest loans, and tax reductions and exemptions as they provide expertise in air-conditioning, heat pump, lighting and other innovation solutions that contribute to improved building efficiency and reduced costs.
"We are honored to be among the first energy-saving service companies recorded in the NDRC," said Elvis Chan, vice president and managing director of Johnson Controls, Greater China. "The State's '12th Five-year Plan Energy Saving and Emission Reduction Plan' makes energy saving and emission reduction the focus of development in the construction, industry and transportation sectors. Johnson Controls is pleased to work with the Chinese government as it works toward a low carbon economy, contributing our expertise in the operation of energy efficient, sustainable buildings."
The Chinese market and markets around the world recognize the positive influence of enhanced efficiency in reducing costs and improving energy security and environmental protection. By analyzing and evaluating energy use in buildings, Johnson Controls is helping the Chinese government effectively manage and control building efficiency through its new energy-saving mechanism, the Energy Management Contract. The building energy management services provided by Johnson Controls have resulted in reduced energy costs and enhanced building efficiency.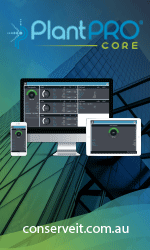 As the world's leading one-stop building solution provider, Johnson Controls has more than 125 years of experience in developing and deploying advanced building technologies and services in the world. In addition to providing customers with safe, comfortable and sustainable building facilities, it is also committed to helping people renovate existing buildings and creating a more energy efficient environment. Based on rich resources, experience and global practices, as well as long-term cooperation with governments, non-profit organizations and industry associations, Johnson Controls' energy management service has helped users worldwide to significantly improve their building efficiency. In 2009, the company retrofitted the landmark building in New York, the Empire State Building. It is projected that the project will reduce energy consumption by at least 38 percent, upgrade the building's operation capability and comprehensively lower coal emissions and save costs. For more information, please visit http://www.johnsoncontrols.com.
Building Efficiency
Johnson Controls delivers products, services and solutions that increase energy efficiency and lower operating costs in buildings for more than one million customers. Operating from 500 branch offices in 148 countries, we are a leading provider of equipment, controls and services for heating, ventilating, air-conditioning, refrigeration and security systems. We have been involved in more than 500 renewable energy projects including solar, wind and geothermal technologies. Our solutions have reduced carbon dioxide emissions by 13.6 million metric tons and generated savings of $7.5 billion since 2000. Many of the world's largest companies rely on us to manage 1.5 billion square feet of their commercial real estate.
Johnson Controls
Johnson Controls is a global diversified technology and industrial leader serving customers in over 150 countries. Our 137,000 employees create quality products, services and solutions to optimize energy and operational efficiencies of buildings; lead-acid automotive batteries and advanced batteries for hybrid and electric vehicles; and interior systems for automobiles. Our commitment to sustainability dates back to our roots in 1885, with the invention of the first electric room thermostat. Through our growth strategies and by increasing market share we are committed to delivering value to shareholders and making our customers successful.
---

[Click Banner To Learn More]
[Home Page] [The Automator] [About] [Subscribe ] [Contact Us]