---
2015 AHR Expo
Monday, January 26 – Wednesday, January 28, McCormick Place, Chicago, IL
WHAT:
2015 AHR Expo (67th International Air-Conditioning, Heating, Refrigerating Exposition)
• The world's largest trade show exclusively for the heating, ventilation, air conditioning and refrigeration industry
• More than 120 Seminars, Workshops, Certification Reviews and Product Presentations
• Special Show Features:
* Building Automation and Control Showcase
* Software Center
* New Product & Technology Theater Presentations
* AHR Expo Innovation Awards Presentation
* ASHRAE Winter Conference held concurrently with the Show

WHO:
Exhibitors and attendees from around the world and every segment of the HVACR industry
• Nearly 2,000 exhibiting companies from 35 countries covering every segment of the HVACR industry
• Over 450,000 net sq. ft. of exhibit space
• Over 60,000 total attendance (40,000 visitors)
WHEN:
Monday, January 26, 2015 10:00 AM – 6:00 PM
Tuesday, January 27, 2015 10:00 AM – 6:00 PM
Wednesday, January 28, 2015 10:00 AM – 4:00 PM

WHERE:
McCormick Place, Chicago, Illinois

FURTHER INFORMATION:
Visit the AHR Expo web site at www.ahrexpo.com for complete information or contact Show Management (International Exposition Company) email info@ahrexpo.com.

ABOUT THE AHR Expo:
The world's largest HVACR marketplace!
As the largest and most comprehensive HVACR event, the AHR Expo attracts tens of thousands of attendees from all facets of the industry, including contractors, engineers, dealers, distributors, wholesalers, OEMs, architects, builders, industrial plant operators, facility owners and managers, agents and reps.
Since 1930, the AHR Expo has been the HVACR professional's leading resource for new products, new ideas and new services. It's a hands-on, interactive event that showcases a wide spectrum of equipment, systems and components. This unique industry forum creates a dynamic learning environment unequaled in size and scope by any other industry event.

The AHR Expo is produced and managed by: International Exposition Company, 15 Franklin Street, Westport, CT 06880, Telephone: 203-221-9232, Fax: 203-221-9260, info@ahrexpo.com, www.ahrexpo.com

CO-SPONSORS: ASHRAE (American Society of Heating, Refrigerating and Air-Conditioning Engineers, Inc.) and AHRI (the Air-Conditioning, Heating and Refrigeration Institute)
HONORARY SPONSOR: The Heating, Refrigeration and Air Conditioning Institute of Canada (HRAI)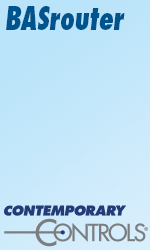 35 ENDORSING ASSOCIATIONS:
• AABC (Associated Air Balance Council)
• ABMA (American Boiler Manufacturers Association)
• AMCA (Air Movement and Control Association International)
• AFE (Association for Facilities Engineering)
• BI (BACnet International)
• BSRIA Ltd. (The Building Services Research and Information Association)
• BTEC (Biomass Thermal Energy Council)
• CABA (Continental Automated Buildings Association)
• CTA (Climate Talk Alliance)
• CTI (Cooling Technology Institute)
• GreenMech (Green Mechanical Council)
• GWAC (GridWiseŽ Architecture Council)
• HARDI (Heating, Airconditioning & Refrigeration Distributors International)
• HVACR Workforce Development Foundation
• HVI (Home Ventilation Institute)
• IAPMO (International Association of Plumbing and Mechanical Officials)
• IAQA (Indoor Air Quality Association)
• IIAR (International Institute of Ammonia Refrigeration)
• LMI (LonMark International)
• NADCA (National Air Duct Cleaners Association)
• NAFA (National Air Filtration Association)
• NATE (North American Technician Excellence, Inc.)
• NBC (National Balancing Council)
• NEBB (National Environmental Balancing Bureau)
• PHCC (Plumbing-Heating-Cooling Contractors National Association)
• RPA (Radiant Professionals Alliance)
• REHVA (Federation of European Heating and Air-conditioning Associations)
• RETA (Refrigerating Engineers & Technicians Association)
• RSES (Refrigeration Service Engineers Society)
• SMACNA (Sheet Metal and Air Conditioning Contractors' National Association)
• SPIDA (Spiral Duct Manufacturers Association)
• TABB (Testing, Adjusting and Balancing Bureau)
• USGBC (U.S. Green Building Council)
• Women in HVACR
• ZigBeeTM Alliance


---


[Click Banner To Learn More]
[Home Page] [The Automator] [About] [Subscribe ] [Contact Us]