---
HP and EcoSteer: delivering industrial energy management to multi-site deployments

Andover, UK – Energy and environmental software platform provider, EcoSteer Limited, announced today its partnership agreement with Hewlett Packard (HP). Under this agreement HP will sell EcoSteer software as a component of its Internet of Things (IoT) Applications portfolio.
HP IoT Applications are supported by the HP IoT Platform, a unified framework that provides all the IT Infrastructure and Services needed to support content-rich, innovative applications in energy management, public mobility, street lighting and other critical aspects of urban life.
EcoSteer contributes its knowledge and experience of dealing with the proprietary interfaces and complexity of different types of energy meters and sensors and the ability to process in real time the large data streams these generate.
This partnership brings together a combination of specialist skills in monitoring large numbers of sensors, and making sense of data gathered from several sites, with the ability to roll out this type of solution effectively and efficiently on a large scale, leveraging critical IT infrastructure and skills to support a variety of challenging industrial sectors including telecommunications, retail and utilities.
One area of immediate and specific interest is helping mobile network operators (MNOs) manage their vast array of distributed network resources, the radio base stations. As there are so many of them, they contribute significantly to an MNO's total energy consumption, are vital to continued operation and customer satisfaction, but are typically located in remote or difficult to access sites. HP's Communications and Media Solutions team is working with EcoSteer to meet the particular challenges that this large scale, multi-site operation brings.
"We are very excited about this partnership" says EcoSteer CEO Elena Pasquali. "While EcoSteer offers a cost effective approach that is well suited to mid-size companies, its scalability makes it the ideal platform for large scale, multi-site deployments. With its strong industry knowledge and technology infrastructure, together with global delivery capabilities, HP is the ideal partner to support large companies in becoming more energy efficient and environmentally aware."

"Energy management is a pragmatic Internet of Things application that brings real business benefits. And successful implementation of IoT applications requires expertise in several technology domains – sensors, software, connectivity, computer hardware – in addition to cost–effective 'big data' acquisition and management capabilities", says Claus Hansen, HP Global Director IoT. "EcoSteer complements HP cross-domain IT infrastructure products and capabilities with an enterprise grade, scalable, flexible software platform for energy efficiency monitoring – at consumer prices."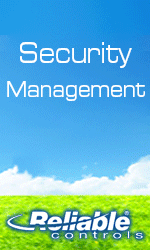 About HP
HP creates new possibilities for technology to have a meaningful impact on people,
businesses, governments and society. With the broadest technology portfolio spanning
printing, personal systems, software, services and IT infrastructure, HP delivers solutions
for customers' most complex challenges in every region of the world. More information
about HP (NYSE: HPQ) is available at http://www.hp.com
About EcoSteer
EcoSteer Limited is a software company that provides a flexible software platform to
support the environmental and energy monitoring needs of commercial and industrial multisite
organisations. Its highly scalable approach allows data from any type of sensor to be
gathered from any number of sites, delivered through a flexible cloud infrastructure to a
data storage that maps logically onto business needs and can be accessed from any device
– tablet, smartphone or web browser. Its open architecture extends the industrial heritage of
SCADA (supervisory control and data acquisition) systems into the age of the Internet of
Things and creates opportunities for partners to embed and extend the EcoSteer platform
to meet a variety of specific commercial and industry sector requirements. More information is available at http://www.ecosteer.com


---
[Home Page] [The Automator] [About] [Subscribe ] [Contact Us]