---
Zinwave to launch new unified connectivity solution for wireless, Wi-Fi and IP communications
Zinwave to launch new unified connectivity solution for wireless, Wi-Fi and IP communications Zinwave's unified connectivity suite will deliver a one-layer network that supports all mobile, public safety and IP services Zinwave, global suppliers of in-building distributed antenna systems (DAS) based on advanced photonics and wideband amplifier technology, has leveraged this experience to develop a next-generation unified connectivity solution. Full capabilities will be unveiled at Mobile World Congress taking place in Barcelona from 2-5 March 2015.
Branded as "UniTivity", the new solution will integrate Zinwave's unique wideband active DAS technology with IP capabilities to deliver an end-to-end system that supports cellular, Wi-Fi, location based services (LBS), and IP communications on a single, converged infrastructure. UniTivity will remove the need to rip and replace existing networks, resulting in lower installation and equipment costs, and reduce Co2 emissions.
Just like Zinwave's existing DAS, UniTivity will support any service mix, protocol or modulation scheme, between 150MHz – 2700MHz, on a single hardware layer. In addition, UniTivity will comprise a new active Point of Interface (POI), an integrated media unit and comprehensive site controller capabilities, to deliver a multifunction unified connectivity platform.
The POI will simplify and improve the reliability of the connection to base stations by removing the need for a custom built multi-component interface for each implementation. The Site Controller will improve system management processes by providing a single aggregation point for the monitoring, configuration and alarming for all Zinwave hardware deployed within a building or campus.
Smartphone proliferation is pushing capacity levels to the limit in-buildings and current networks are no longer able to keep pace with bandwidth demands. There is a growing need for equipment providers to deliver systems that support mobile, Wi-Fi and IP services on a single unified infrastructure, enabling building owners to optimize available resource, improve network efficiency and reduce CAPEX and OPEX costs.
Says Colin Abrey, Chief Marketing Officer at Zinwave; "With surging mobile data demands, building owners are under pressure to facilitate wireless coverage and IP services from a single fiber network to reduce cost and minimize disruption. Zinwave is already the only company to support all wireless services and frequencies on one hardware layer. UniTivity will enable building owners to further optimize resource by providing integrated support for LBS, IP cameras, Wi-Fi and other IP devices."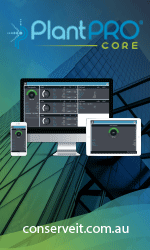 About Zinwave
Zinwave is a global provider of active DAS technology for in-building wireless coverage, with offices in UK, USA, Asia and Australia. "Zinwave 3000" is the only true wideband active Distributed Antenna System on the market, supporting multiple services across all frequencies between 150MHz and 2700MHz on a single hardware layer. It is straightforward to deploy and scalable to meet future requirements.
Zinwave's RF planning, programme management and execution teams are highly skilled, with extensive experience in all areas of wireless communications and international telecoms. Sales activities are global and the company has established relationships with all major operators and system integrators.
Zinwave is a subsidiary of McWane Inc, a privately held manufacturing company based in the US and owners of a global group of wireless technology companies.


---

[Click Banner To Learn More]
[Home Page] [The Automator] [About] [Subscribe ] [Contact Us]