---
ZigBee Alliance and Thread Group Successfully Demonstrate Products Running ZigBee's Universal Language for Smart Devices on Thread Networks
● Organizations achieve major milestone as multiple members demonstrate progress in developing an emerging ecosystem of interoperable IoT products for Thread networks.

● Leading manufacturers who privately demonstrated their products and development platforms at Thread Group's November members meeting will now showcase them publicly for the first time at CES.

● Both organizations remain on track to release a coordinated set of end-to-end product development solutions in 2017 for ZigBee Alliance certified products running on Thread networks.

Davis and San Ramon, Calif. – December 15, 2016 – The ZigBee Alliance, an association of companies creating, maintaining and delivering open, global standards for the low-power wireless Internet of Things (IoT), and the Thread Group, an organization focused on making Thread the foundation for the Internet of Things in the home and beyond, today announced that multiple members of both organizations have demonstrated prototypes that run the ZigBee Alliance's universal language for smart devices on Thread networks. The demonstrations, shown privately at the Thread Group's Members Meeting in November and set for public display in both organizations' booths at CES, are a key milestone in their liaison agreement, and highlight accelerating momentum behind an emerging ecosystem of connected products that will interoperate over Thread IP networks using the widely deployed ZigBee language.

"As our two organizations near completion of our respective product development solutions that bring the ZigBee universal language to Thread networks, multiple members have already demonstrated the value of this liaison agreement and its promise for delivering a consistent product experience over IP networks," said Grant Erickson, president of the Thread Group. "That we have so quickly reached the technology demonstration stage, with many product, silicon and solutions providers participating, is clear evidence that market demand is driving interoperable IP-based technologies. Our members are working hard to meet this demand, and as a result of their early investments, their product development cycles are well underway."

Both organizations will showcase CES demonstrations from companies including MMB Networks, Nortek, NXP® Semiconductors, Osram, P&G, Resolution Products, Schneider Electric, Silicon Labs, Somfy, Yale and Zen Thermostat. The Thread Group will be exhibiting in the Sands Expo Booth #40343, and the ZigBee Alliance will exhibit in the Sands Expo Booth #40920.

"A key strength of the ZigBee Alliance's technologies is our application layer — the only mature, widely deployed, interoperable and open IoT application language," said Tobin Richardson, President and CEO of the ZigBee Alliance. "Alliance members from chip suppliers to consumer product manufacturers have worked hard to bring our proven application layer to Thread's exciting IP mesh networking technology. This creates compelling new value — allowing vendors developing ZigBee solutions today to leverage that investment across multiple networks and markets."
The Thread Group and the ZigBee Alliance have worked to coordinate their roadmaps for specifications, branding guidelines, and test and certification programs for smart products speaking the ZigBee language that run on Thread's IP-based networks. The Thread 1.1 specification is currently available to members, and the ZigBee Alliance will announce details at CES for their solution that enables their universal application language to run over Thread. This will be followed by completion and launch of their test, certification and branding programs. In addition, the organizations will collaborate to enable concurrent certification to simplify the process for product vendors that want to leverage both technologies.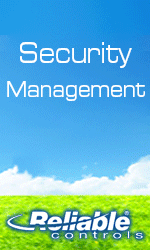 Already deployed in hundreds of millions of devices worldwide, the ZigBee Alliance's universal language standardizes application-level functionality for a wide variety of devices used in smart homes and other markets. The liaison agreement to bring this language to Thread networks is the first step in unlocking its value for driving interoperability throughout the IoT across numerous types of networking layers. Thread is a wireless networking protocol that can support multiple low-bandwidth, IP-based application protocols to provide secure and reliable networks, simple connectivity and low power in the home and beyond. Both organizations remain committed to their independence while cooperating to benefit their respective members.

Members of both the Thread Group and ZigBee Alliance enjoy early access to specifications and tools, and have opportunities to participate in and influence standards development and marketing, and take part in technology demonstrations that drive the future of the IoT. Product vendors, developers, and retailers interested in learning more about Thread and ZigBee technologies, and becoming members of each organization, can speak with representatives of the organizations and member companies at CES, January 5-8 in Las Vegas.

About the ZigBee Alliance
The ZigBee Alliance is the foundation and future of the IoT. Established in 2002, our wide-ranging global membership collaborates to create and evolve universal open standards for the products transforming the way we live, work and play. With our members' deep and diverse expertise, robust certification programs, and a full suite of open IoT solutions, we are leading the movement toward a more intuitive, imaginative and useful world. www.zigbee.org

About Thread
Designed for devices and things in the places where people live and work, Thread is an IPv6 networking protocol built on open standards for low-power 802.15.4 mesh networks that can easily and securely connect hundreds of devices to each other and directly to the cloud. The non-profit Thread Group is focused on making Thread the foundation for the Internet of Things in the home and beyond, educating product developers, builders and consumers on the unique features and benefits of Thread and ensuring a positive experience through rigorous, meaningful product certification. Thread is backed by industry-leading companies including ARM, Big Ass Solutions, Nest Labs, NXP, OSRAM, Qualcomm, Samsung Electronics, Schneider Electric, Silicon Labs, Somfy, Tyco and Yale Security. Since opening its membership in October 2014, Thread has grown quickly to include a diverse membership. For more information, please visit http://www.threadgroup.org.

---


[Click Banner To Learn More]
[Home Page] [The Automator] [About] [Subscribe ] [Contact Us]