---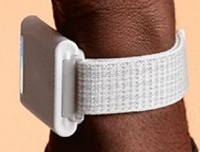 Embr Labs Thermal Wellness Research

Embr Labs was awarded a grant from the National Science Foundation to work with Dr. Hui Zhang at UC Berkeley to evaluate the ability of Embr Labs' technology to improve thermal discomfort.

This study found that thanks to its dynamic thermal waveforms, Embr Wave changes the perceived temperature of the room and improves thermal discomfort. Quantitatively, warming with Embr Wave was found to make an uncomfortably cool person perceive the room as 5°F warmer and cooling can help an uncomfortably warm person perceive the room as 5°F cooler.

For more information visit https://embrlabs.com/pages/research



---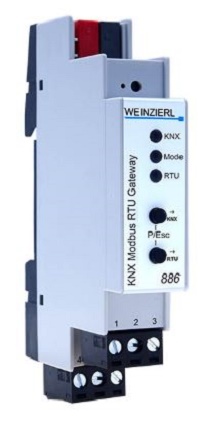 KNX Modbus RTU Gateway 886

The KNX Modbus RTU Gateway 886 is a compact KNX/Modbus gateway with 250 freely configurable channels (KNX data points). The device allows easy integration of Modbus devices supporting the RTU protocol via RS-485 into KNX installations. It can be used as Modbus master or slave. The assignment between KNX objects and Modbus registers is made via parameters in the ETS - no further tool is required. The configuration can also be exported and imported via a DCA (Device Configuration App, SW extension in the ETS). The device enables the interpretation and scaling of the Modbus data according to the data point types of the KNX standard. Two buttons and three multi-colored LEDs on the front panel allow local operation (test functions) and visualization of the device status. The Modbus connection is electrically isolated from the KNX bus. All connections are pluggable.

For more information visit https://weinzierl.de/index.php/en/all-knx/knx-devices-en/knx-modbus-gateway-886-en
---
Contemporary Controls Additions to CTRLink Family

We are excited to be featuring several new products at the AHR Expo show. Additions to our CTRLink family include two new high-speed cellular routers which link cellular 10/100 Mbps Internet Protocol (IPv4) networks to Ethernet. The EICR has a built-in LTE cellular modem, where the cellular side act as the WAN interface and the LAN side consist of an Ethernet port. The EIMR Skorpion Machine Router has the same features as the EICR but includes configurable digital I/O. Both routers incorporate a stateful firewall which passes communication initiated on the LAN-side, while blocking WAN-side communication unless allowed. Both products include a built-in OpenVPN client for use with the cloud VPN service from Contemporary Controls for secure remote access. The Skorpion family also features EIPR and EIGR series of IP routers that provide a quick and reliable option to interface industrial automation equipment to an existing IP network.

https://www.ccontrols.com/ctrlink/index.htm


---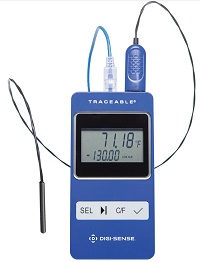 New Traceable® Data Logging Ethernet Thermometers

When Ethernet is the preferred technology for IoT connectivity, customers now have that option with the new Traceable® Data Logging Ethernet Thermometers Compatible with TraceableLive™ Cloud-Based Service. These handy instruments provide 24/7 connection to critical environments from anywhere. The data loggers offer an easy and secure way to connect via a smartphone, tablet or personal computer remotely with water baths, refrigerators, freezers and biological/pharmaceutical lab equipment without having to use Wi-Fi or Bluetooth® technology. The Traceable® Data Logging Ethernet Thermometers are easy to set up and use. Once set up is complete, end users can securely monitor parameters 24/7, control alarms remotely, view data logging history, run reports in real time and give access to other team members. Stay connected via smartphone, tablet or computer, with no local software required to use the cloud-based interface.

For more information visit Traceable Ethernet Data Loggers
---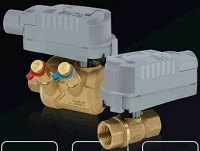 New Smart Valves Offer Precise Control, Integrated Diagnostics, and Energy Savings

Facility managers will benefit from more precise hot water flow in their zoning reheat systems using the new OptiPoint™ smart valves from Automated Logic Corporation (ALC). The valves feature communicating actuators that allow ALC terminal unit controllers to manage reheat valve positions directly using serial commands. This communications technology offers more precise control than conventional zone valves, as the actuator is capable of modulating to any position as directed by the controller and provides exact position feedback for diagnostic purposes.
For more information visit Automated Logic Corporation (ALC)

---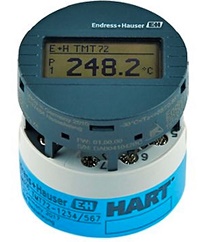 Endress+Hauser launches world's first temperature transmitter with Bluetooth

Endress+Hauser launches its iTEMP TMT71 and TMT72 single-channel transmitters with user-friendly operation concept, wireless communication via Bluetooth in conjunction with highly accurate and reliable measurements. The technology offers significant improvements in process efficiency, plant availability and reduces costs. The transmitters are available with an integrated Bluetooth interface that enables users to wirelessly display measured values and perform configuration tasks. The device is easy and fast to operate using Endress+Hauser's SmartBlue app. Access to the device is password-protected and the Endress+Hauser security concept for Bluetooth communication complies with the highest safety standards. The device can be configured without the need to previously install device drivers, since they are already stored in the transmitter's electronics.

For more information visit www.us.endress.com/TMT72

---
---


[Click Banner To Learn More]
[Home Page] [The Automator] [About] [Subscribe ] [Contact Us]