---

Barix Brings Linux Open Source Programmability to New Barionet I/O Device

To be introduced at ISE 2017, the Barionet 1000 universal I/O device is allows developers to freely customize IP control and automation applications for commercial and residential environments

ZURICH, SWITZERLAND, January 30, 2017 — At ISE 2017, Barix will introduce the Barionet 1000, the latest member of the company's universal programmable I/O device family for IP-based control and automation applications. In contrast to other Barionet devices that use the proprietary Barix ABCL programming language, the Barionet 1000 is the first device to be programmable in Linux using the Open WRT framework. It is also the first Barionet device to integrate wireless support and a USB port for emerging control and automation connectivity needs.

The Barionet 1000's positioning as a Linux Open WRT platform device addresses the latest industry trend for open source control, and provides systems integrators and OEMs with a clean slate to program the device for almost any control or automation application desired. To maximize the Barionet 1000's programmable useful features and operational flexibility, Barix has equipped this device with wireless connectivity and a USB interface alongside standard Barionet features, including relay closures, and digital and analog I/Os.

For more than a decade, Barix customers have turned to the proven, reliable Barionet technology for programmable I/O to control, automate and monitor critical systems in commercial and residential facilities. While the Barionet 50 and 100 remain available for those that enjoy the many available firmware solutions for those products, the Barionet 1000 unleashes a new level of freedom for programmers and systems integrators. Barix will debut the Barionet 1000 at ISE 2017, where the company will exhibit at Stand 8-N270 from February 7-10 at the RAI Exhibition and Conference Center in Amsterdam.

As part of Barix's respected Barionet family, the Barionet 1000 is suited for a range of control and automation-based programmable functions. These include access and door control; contact closure monitoring, environmental monitoring, alarming, and logging; failover switching; motion detection and security camera control; photovoltaic power management; and temperature monitoring, logging, and HVAC control.

"Our goal in offering an open source Barionet is to open this technology to the wide range of people who know how to program in Linux," said Brader. "Meanwhile, because it's a Barix product, the Barionet 1000 is built upon a proven hardware platform that is straightforward, robust, and reliable. There's no advantage to self-programming I/O devices using a Linux software platform if the hardware isn't reliable for a 24/7/365 application."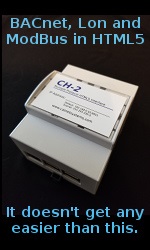 Physically, the Barionet 1000 has two USB host ports, one 10/100 Ethernet port, one DB9 RS-232 serial port, Wi-Fi 802.11 b/g/n 2.4Ghz wireless connectivity, and is IPv6 capable. Requiring a 9-30 VDC power supply, this device is built into a classic Barionet Din-Rail case with two relay outputs, four open collector (digital) outputs, and has eight contact closure inputs; four of which are analog capable. The Barionet 1000 also comes with 16M flash and 64M DRAM, and an interface for a Dallas 1-wire 18DS20 temperature sensors, which further simplify wiring needs by eliminating "home runs".

Barix sees the Barionet 1000 as well-suited to support multi-device deployments, with one single Linux Open WRT software package being used to program them all. "After all, if you are going to take the time to write customer software for an I/O applications it only makes sense to spread the effort across many devices for a variety of needs," Brader said.

The Barix Professional Services team is available to work with Barionet 1000 customers. "We will be able to tell you if it will be faster and more cost-effective for us to do the work for you, or if your own people can do it themselves," said Brader. "Both options are available to ensure every customer is happy with the results."

Barix: We Move Audio (www.barix.com)
Barix supplies simple and reliable solutions and components to systems integrators and end users worldwide. We move high-quality audio across IP networks, adding value to customer solutions for more than a decade with hundreds of thousands of devices installed worldwide. Background music distribution with dynamic advertising insertion for retail shops, bars and hotels; public address solutions for schools and public spaces; and intercom and entry systems for facility surveillance, protection and security are among the many applications of Barix solutions. Barix also supports OEM projects for a number of Global 500 listed companies serving many industries worldwide.

---


[Click Banner To Learn More]
[Home Page] [The Automator] [About] [Subscribe ] [Contact Us]