---
Automated Logic Introduces New High Speed BACnet Router for the WebCTRL® Building Automation System

LAS VEGAS. NV, Jan. 30, 2017 — Automated Logic Corporation (ALC), a leading provider of innovative building automation systems, has released its new high performance OptiFlex BACnet router, which serves as a key component in the powerful WebCTRL® building automation system (BAS). ALC is a part of UTC Climate, Controls & Security, a unit of United Technologies Corp. (NYSE: UTX).
Routers are integral to customer IT infrastructures and building automation systems. In years past, the primary function of a BAS router was to move communications between network segments. For smart buildings of today and tomorrow, routers play an ever-expanding and vital role. Now they must:
- Adapt to a wide variety of network topologies
- Serve as secure gatekeepers to process and filter huge volumes of network messages
- Work with other routers to dynamically manage and support secure data sharing across hundreds of network segments
- Interact with Cloud-based applications
- Provide high-level functions such as alarm forwarding, data caching and much more
ALC's new high performance OptiFlex router provides all of these functions and comes equipped with many communication features:
- Multiple IP ports for local access and network connections
- Multiple serial communication ports to simultaneously route and share data across a wide range of building subsystems
- Support for BACnet/IP and BACnet Ethernet (up to 1Gigabit), BACnet MS/TP, and BACnet over ARCnet protocols
- A communications expansion port for future connectivity to additional network types such as wireless, Wi-Fi, and Global System for Mobile Communications networks, as well as additional EIA-485 and IP sub networks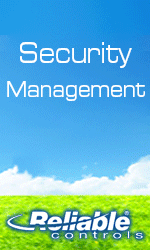 "We are very excited to release the new OptiFlex router", says Mead Rusert, president, Automated Logic. "Physically, it is 45 percent smaller than its predecessor and is DIN-rail or surface mountable. It was designed with plenty of excess processing horsepower and on-board memory for on-going, field upgradeable enhancements and expansion, in preparation for the future needs of our customers. In addition, it will be completely backwards compatible with existing ALC systems, showing our ongoingcommitment to protecting our customers' investments."
About Automated Logic Corporation
Automated Logic Corporation (ALC) provides innovative building-management solutions that increase energy efficiency and sustainable building operation while providing occupant comfort. Its intuitive products control and monitor building functions such as heating, air conditioning and lighting for commercial office, education, health care, government and data center markets through a global network of independent dealers and North American branch offices. ALC is a part of UTC Climate, Controls & Security, a unit of United Technologies Corp., a leading provider to the aerospace and building systems industries worldwide. For more information, visit www.automatedlogic.com or follow @AutomatedLogic on Twitter.

---


[Click Banner To Learn More]
[Home Page] [The Automator] [About] [Subscribe ] [Contact Us]