---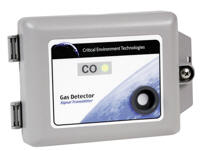 Critical Environment Technologies - Gas Detection Analog Transmitter
New! Improved version of AST Analog Transmitters. Electrochemical, solid-state and now catalytic sensors to detect many gases accurately and reliably. New standard features include sensor self-test, calibration due notification, temperature compensation and automated calibration. Options include digital display, humidity compensation, watertight enclosure. Gases detected include CO, NO2, Combustibles, Ammonia, Chlorine, Ozone, Refrigerants, H2S, Hydrogen, SO2 and more. Critical Environment Technologies ( CET ) designs and manufactures gas detection instruments for a wide variety of hazardous and IAQ applications in commercial, institutional and industrial markets. CET manufactures a full product line of gas detection systems including self-contained systems, controllers and transmitters. For more information visit www.critical-environment.com
---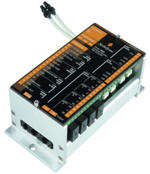 Announcing Solidyne's Next Generation VAV Controller - The M2V
Rolling Meadows, IL - Solidyne proudly announces the next generation Variable Air Volume Controller, the M2V. This new family of VAV controllers incorporates many new features at very aggressive pricing! Following the Solidyne tradition of true standalone peer-to-peer controllers, the new M2V has an onboard real time clock and calendar and is 100% compatible with existing Solidyne networks. Two onboard 0-10VDC analog outputs compliment the modular design that provides plug-in expansion modules for additional outputs when required. The new R4 relay card offers four relay outputs with built-in HOA switches.
For more information visit www.solidyne.com
---

EISB_M B-Line Ethernet Switches Combine Management Features With High-Port Density for Minimal Panel Space Requirements
Downers Grove, Illinois - Contemporary Controls announces a new line of managed Ethernet switches that offer enhanced performance and are
scalable to meet your industrial requirements. The EISB_M B-Line series will expand your network's productivity in numerous ways by providing up to 24 ports of connectivity in 1.75" of DIN-rail space. In the same physical space, these switches can be scaled down to 16 or 8 ports depending upon user application to enable reliable access to a growing network.
For more information on the EISB_M B-Line series, visit www.ctrlink.com/eisbm.htm
---

LIP-33ECTB - New Multi-port IP-Router from LOYTEC
The new multi-port IP-Router LIP-33ECTB is a new member in our well known L-IP router family. The specific characteristic of the LIP-33ECTB is the ability to connect two twisted-pair channels (TP/FT-10) to one Ethernet IP852 channel. Therefore the LIP-33ECTB can replace up to two LIP-3ECT (or similar products). The LIP-33ECTB integrates an EIA-852 configuration server, and can operate as configured router, as self-learning plug & play router, or as repeater. The LIP-33ECTB supports Auto-NAT with dynamic public addresses and DHCP. IP packets can be sent with MD5 authentication and time stamping. The device configuration and maintenance can be done through the console interface or through the built-in web server. Firmware updates can be downloaded through the console port, the Ethernet interface, or the TP/FT-10 interface. Built-in diagnostics LEDs for the TP/FT-10 network, the Ethernet network and the EIA-852 tunnel help troubleshoot networking problems. For remote maintenance over Intranet/Internet/VPN connections the LIP-33ECTB supports the remote protocol analyzer functionality. The LIP-33ECTB starts shipping in April 2005. Orders can be placed immediately. For more information visit www.loytec.com
---

Industry's First Multi-Protocol Device Server Connects PLCs with Serial Equipment over PROFINET, EtherNet/IP, or Modbus/TCP
Minneapolis, MN - The DeviceMaster® UP from Comtrol Corporation is the first device server designed to act as a "universal translator," enabling connectivity between any PLC and any serial device residing on the factory floor using the PROFINET, EtherNet/IP, or Modbus/TCP protocol. Comtrol's DeviceMaster UP device server is a network-attached, solid-state device server that hosts an Industrial Ethernet engine and translates device communications to PLC communications. Comtrol's new device server will allow users to network-enable serial equipment while delivering a highly reliable, low cost-of-ownership platform for industrial connectivity. For more information visit http://www.comtrol.com
---
EasySens - Connection to LON
Thermokon's sophisticated radio sensor system benefits from natural energy sources by means of innovative electronics. The low-power electronics of the transmitter operates so efficiently, that it can build up its energy requirements from the light source of the environment. The radio sensors have no need for battery or external power supply. Merely, the integrated energy storage with solar cell is sufficient to operate the sensors. EasySens uses a fixed EnOcean standard data frame. Thus, it is guaranteed, that the Thermokon sensors and receivers can be easily combined with devices of other manufacturers. The receivers are optionally equipped with LON or RS485 interface and are used as a Gateway to different higher-graded control systems.
Further information on-line at: http://www.slaneydirect.co.uk/
---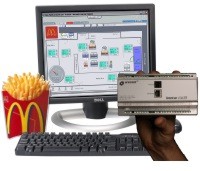 Arecont Kontar™ - Global Monitoring and Control for the Food Service Industry
Arecont Systems Inc, the leading manufacturer of Internet-based controls for building automation, has enhanced its Kontar™ system for use with the franchise/restaurant industry. The open system design now comes standard with pre-programmed algorithm blocks designed specifically with the food industry in mind, including drive-through timers, refrigeration logging and alarming, restaurant equipment controls, soda fountain and ice machine monitoring, DVR video systems, and HVAC control. "The system is an easy sale to the franchise industry, it allows them to monitor their locations from their franchise or corporate headquarters, or literally from anywhere in the world," says Arecont President, Daniel Reich, PhD., CEM. Current franchise customers include McDonald's and Burger King restaurants. Arecont is currently looking for dealers/installers with contacts in the food industry. For more information email info@arecont.com or visit their website at www.arecont.com
---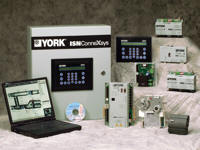 New Control System from YORK® Offers Complete BACnet Connectivity
YORK, PA – With the introduction of its new Integrated Systems Network (ISN) ConneXsys line of controls, York International Corporation becomes the first HVAC manufacturer to offer a control system that provides complete, BACnet connectivity from the smallest terminal unit to the largest chiller. ISN ConneXsys controls provide cost savings, unsurpassed communication capability and greater system-control flexibility. The ISN ConneXsys control line delivers all the savings inherent with digital control and avoids the high costs associated with purchasing translators to convert proprietary languages to BACnet. ISN ConneXsys control communication is based on BACnet, which is the ASHRAE standard for HVAC communications. This ensures compatibility with other open systems based on this standard. Another cost-saving feature incorporated into the ISN ConneXsys control line is an Auto-Discovery feature that automatically inputs the point data for each device in the control system. The ConneXsys Operator Workstation can also discover other BACnet-compatible devices on the network, eliminating the laborious entry of device addresses into routing tables. IMore information is available on YORK's Web site at www.york.com.
---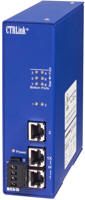 Contemporary Controls Introduces EISB B-Line Switching Hubs
Downers Grove, Illinois - Contemporary Controls introduces the high-performance EISB B-Line of Industrial Ethernet unmanaged switches that provide up to 24 ports of connectivity in a 1.75" of DIN-rail space. In the same physical space, the switches can be scaled down to 16 or 8 ports depending upon user-application to enable reliable access to a growing network. The EISB B-Line series is designed for convenient DIN-rail installation and solid performance in applications which require higher port count with minimal DIN-rail usage and the ability to withstand the rigors of extreme environmental conditions (temperatures between 40 to +75 C). This series is available in several models from all twisted-pair 8, 16 and 24-port models to a mix of twisted-pair and fiber optic models of the same port count in a rugged, aluminum enclosure. Both multimode (1300 nm) and single-mode (1300 nm) fiber optics are supported. Troubleshooting indicators include one power LED. Each port has an LED showing link/activity/data rate by color: green for 100 Mbps and yellow for 10 Mbps. Flashing indicates the port activity.
The units can be powered from either wide-range, low-voltage AC (824 VAC) or DC (10-36 VAC) power sources. Redundant power connections are provided to accommodate back-up schemes. For more information on our Ethernet line, CTRLinkÒ, visit www.ctrlink.com.
---
Hora adds High Torque Actuators
Actuator range extended. New high torque Actuators have been added to Hora's intelligent linear actuator range. Hora linear actuators MC250 / MC253 and MC500 / MC503 adapt quickly and easily to all kinds of plant configurations. A wide range of adjustment capabilities make these actuators suitable for universal application. The actuators also offer extensive adaptation possibilities for combining with a very wide range of valve makes and provide economic advantages in installation, commissioning and stock holding. Further information on-line at: http://www.slaneydirect.co.uk/
---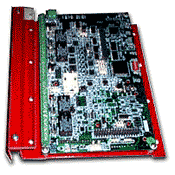 Amtel announces new Universal Control Panel
AMTEL introduces a new TCP/IP control panel that offers features not available on most competitive panels even at twice the price. Named the XP/IP, this panel offers multiple connectivity options with TCP/IP, RS232, RS485. Modem and Wireless. The XP/IP offer two ports that can each accept RS232 & Wiegand interface so the panel can work with all security devices like biometrics, card readers and RFID readers, as well as devices from the POS and logistic industries. The panel comes with a 8 bit, 22MHz processor; memory for over 20,000 users and 3000 transactions buffer. It also provide supervisory inputs, relay outputs; lock status sense circuit; expansion ports for elevator control; interface for a 48 key touch type keypad and optional LCD display. The TCP/IP connectivity allows this XP/IP panel to be easily added to any new or existing Ethernet network with remote download capability from any networked PC station, internet station, dial-up phone line or even a wireless port. 1, 2005. For more information visit http://www.amtel-security.com/
---
SMC Introduces the LC8 to its Family of Electric Actuators and Controllers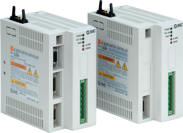 Tustin, CA - SMC Corporation, the world's largest manufacturer of pneumatic automation products has announced the release of the LC8 AC Servo Motor Controller. The LC8 is a servo amplifier / controller for the LJ, LG and LTF series actuators and provides high-level features at mid-level pricing. Up to 7 LC8s can be slaved together for control from a single PLC, which can execute 117 steps that can command any or all of the actuators to move to a specific position, move a specific distance or apply a specific amount of torque. The position accuracy is ±0.005 mm to ±0.025 mm, depending on the feed screw lead of the actuator. There are also 5 palletizing steps that can use the same command from the PLC to move 2 axes sequentially through pallets of up to 10,000 rows by 10,000 columns. The simple method for configuring and running the palletizing features has been awarded a US patent. The LC8 comes with easy to use human / machine interface software for configuring and testing the controllers. This HMI software includes features for 'teaching' positions by moving the actuators either manually or under power and all of the configuration data can be stored in files so that a setup for one machine can be easily duplicated on many others. For more information please visit www.smcusa.com.
---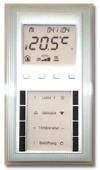 Multifunction Room Operating Panel WRF08 LON by Thermokon
Thermokon's new multifunction room operating panel WRF08 is designed for temperature detection and integrated control of HVAC, light and blinds in the field of single room control. By means of optional high-grade glass or natural stone frames, the device is specially ideal for design-oriented facilities. The operating functions can be very flexible depending on the room requirements. Different types with various numbers of function keys are available. The universal operating panel has a LON interface FTT10 by which the function of the operating keys is made available to the LON network by means of standard network variables (SNVT). Further information visit http://www.slaneydirect.co.uk/
---

CO Detector from Greystone
Environmental, industrial and commercial indoor Carbon Monoxide (CO) gas detector. Available in both a space and duct mount version.
"At lower levels, people sometimes mistake the symptoms of CO exposure for the flu, or do not associate their severe headache and nausea with carbon monoxide exposure..." Our latest Technical Tidbit, Carbon Monoxide in the Workplace, focuses on the importance of CO detection and tips for maintaining a healthy (and safe) work environment. For more information visit Greystone website.
---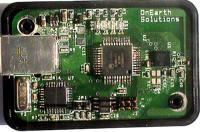 OnEarth Solutions Corp. Launches IEEE 802.15.4-compliant Development Platform, OES-ZUSB-1000
Rockville, MD - OnEarth Solutions Corp.'s growing expertise in the IEEE 802.15.4 wireless application platform-a precursor to the emerging ZigBee standard-enables our firm to assist you with custom design projects as they develop or add wireless capabilities to existing products. We plan to launch several IEEE 802.15.4-compliant products. We currently offer a IEEE 802.15.4-compliant Development Platform, OES-ZUSB-1000, which enables customers, in a rapid and cost-effective manner, to design, develop (and ultimately test) scalable wireless networks (e.g., peer-to-peer, star, cluster-tree, and mesh) conducive for low data rate transmission, within the rubric of low-power consumption (e.g., multi-month/-year battery life). Additionally, OES-ZUSB-1000 allows for greater ease to add wireless capabilities to existing products. The OES-ZUSB-1000-with its hardware, software, and documentation-is crafted for personal computer, laptop, or embedded hardware use via its USB Gateway. For more information visit http://www.onearthsolutions.com
---
---


[Click Banner To Learn More]
[Home Page] [The Automator] [About] [Subscribe ] [Contact Us]