---
QA Graphics Develops 3D Equipment Library for Building Controls Industry


January 4, 2011 – Des Moines, Iowa – QA Graphics, an industry leader in providing graphic outsourcing solutions for the building automation industry, is pleased to announce the development of a new 3D Equipment Library for the building controls industry, which offers high-end 3D graphics that can be used to develop system graphics that more accurately represent the mechanical equipment in place at a facility.
QA Graphics provides extensive design solutions for a number of control system and equipment manufacturers, and with this experience has developed the 3D Equipment Library, which can be used within most building automation system (BAS) software. The library provides realistic representations of equipment from product lines including York, Carrier, Trane, McQuay, Liebert, Ingersoll, Baltimore Aircoil Company, Buderus, Cleaver Brooks, Murray and AAON.
Users can maintain their existing BAS software, and incorporate images from the 3D Equipment Library to create system graphics that provide better visualization and more accurately represent the mechanical equipment being monitored. To ensure that the graphics provide an accurate representation, the equipment has been thoroughly researched by QA Graphics' trained mechanical engineers. Currently, the library offers images for more than 40 pieces of equipment including air compressors, boilers, cooling towers, air handing units, rooftop units, generators, pumps, electrical and other miscellaneous components. The library will continue to be expanded with new graphics to be added in the upcoming months, including cooling towers, RTUs, chillers and others.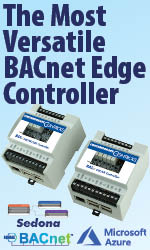 The graphics in the 3D Equipment Library provide detailed cutaways of the mechanical equipment with more animations and details than typically provided with BAS software. For example, graphics of chillers provided by BAS software typically only animate the on/off function, while QA Graphics' chillers show the on/off function, as well as the compressor, evaporator, and condenser animations. And in BAS software, rooftop units may only show the fans spinning, while QA Graphics' images include animations for the fans, heating and cooling coils, dampers, blowers, heat wheels, and compressors.
The graphics can be purchased individually for a low one-time fee, with major equipment graphics available for $350 and minor equipment images available for $200. Each image will be custom watermarked to identify the user and is provided for unlimited use. To view the images available in the 3D Equipment Library, visit www.qagraphics.com/3d-equipment-library. Background templates are also available, and if custom solutions are needed, QA Graphics can develop additional equipment or modify existing graphics to provide alternate viewpoints and animations.
In addition to the 3D Equipment Library, QA Graphics offers the BAS Symbol Library, which provides a comprehensive set of graphics and animations needed to construct more realistic HVAC graphics and BAS graphics than typically provided with BAS software. QA Graphics also provides a great deal of graphic outsourcing for the building automation industry, and is experienced with most systems including Alerton, Andover, Computrols, Johnson Controls, Inc., KMC Controls, Reliable Controls, Siemens Building Technologies, Trane and Tridium AX and R2.
About QA Graphics
QA Graphics is an innovative computer graphic development company specializing in control system graphics for the building automation industry. The company is an industry leader in the design of system graphics, custom graphical user interfaces (GUI), energy dashboards, 3D design/animation, BIM design and drafting services. QA Graphics also offers creative interactive solutions including website development, virtual tours and multimedia solutions. Visit http://www.qagraphics.com to learn more.
---


[Click Banner To Learn More]
[Home Page] [The Automator] [About] [Subscribe ] [Contact Us]