---
Honeywell Helps Taylor School District Improve Learning Environment While Cutting Utility Costs


$550,000 in Annual Energy and Operational Savings to Fund Building Modernization and Technology Upgrades
MINNEAPOLIS, Jan. 13, 2011 – Honeywell (NYSE: HON) today announced it is helping Taylor School District in Taylor, Mich., improve school facilities and infrastructure, and save more than $550,000 in annual energy and operating costs. The $14-million energy conservation and building modernization program, which is partially backed by American Recovery and Reinvestment Act (ARRA) funds, will enable the district to address deferred maintenance, and boost the comfort and safety of students and staff.


The district will use savings from the program, which are guaranteed through a performance contract with Honeywell, to pay for the upgrades. As a result, the work should not increase operating budgets or require additional taxpayer dollars. The district is also using an ARRA-supported Qualified School Construction Bond (QSCB), which provides a low-interest, 15-year loan for the program. This financing tool allowed the district to invest most of the savings in building and technology upgrades, maximizing the program's scope and impact.


"Most of our facilities had not gone through a major renovation in more than two decades," said Beth Iverson, superintendent of Taylor School District. "And, like many districts in Michigan, we didn't have the resources to properly maintain existing systems, let alone install new equipment. By working with Honeywell and leveraging energy savings to pay for needed improvements, we're able to give our students the learning environment they deserve."


As part of the program, Honeywell will deploy a wireless mesh network that will provide broadband Internet access across all the schools. This will expand the district's connectivity, and allow teachers to use interactive whiteboards and other advanced technologies in the classroom. The district will also be able to integrate online learning tools and techniques to deliver educational materials more efficiently and effectively. In addition, the network will be used for a new voice-over-IP phone system.
Honeywell will also install a variety of conservation measures in all 21 of the district's buildings.

Specific changes include:


• Replacing outdated and inefficient boilers and controls used to heat schools;
• Replacing lighting with high-efficiency fixtures and occupancy sensors;
• Updating and integrating energy management systems to help facility personnel track energy use and identify additional opportunities to increase savings;
• Replacing doors and windows, and caulking, weather-stripping and sealing doors, windows and building seams to reduce the loss of warm and cool air; and
• Installing new plumbing fixtures to decrease water use.
The upgrades are expected to cut electricity consumption by 2.67 million kilowatt-hours per year — enough energy to power almost 250 homes. They will also decrease annual carbon dioxide emissions by an estimated 3,300 metric tons. According to figures from the U.S. Environmental Protection Agency, this is equivalent to removing more than 630 cars from the road.
"In a time when school budgets and staff are stretched thin, performance contracts give districts the flexibility to address critical needs and act in the best interests of their students," said Paul Orzeske, president of Honeywell Building Solutions. "The program for Taylor School District illustrates how important modern, comfortable and energy-efficient buildings are to the success of a district and everyone it serves."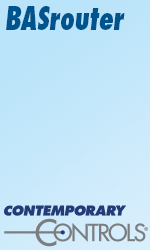 Recent results from Honeywell's second annual national "School Energy and Environment Survey" revealed that almost 90 percent of school leaders see a direct link between the quality and performance of school facilities, and student achievement. However, as a consequence of rising utility bills, almost 75 percent of the districts have cut spending in key areas such as maintenance, capital investment and staffing — a nearly 10 percent year-over-year increase. For the full survey results, visit Honeywell Now.
Honeywell International (www.honeywell.com) is a Fortune 100 diversified technology and manufacturing leader, serving customers worldwide with aerospace products and services; control technologies for buildings, homes and industry; automotive products; turbochargers; and specialty materials. Based in Morris Township, N.J., Honeywell's shares are traded on the New York, London, and Chicago Stock Exchanges. For more news and information on Honeywell, please visit www.honeywellnow.com. Honeywell Building Solutions is part of the Honeywell Automation and Control Solutions business group, a global leader in providing product and service solutions that improve efficiency and profitability, support regulatory compliance, and maintain safe, comfortable environments in homes, buildings and industry. For more information about Building Solutions, access www.honeywell.com/buildingsolutions.
This release contains "forward-looking statements" within the meaning of Section 21E of the Securities Exchange Act of 1934. All statements, other than statements of fact, that address activities, events or developments that we or our management intend, expect, project, believe or anticipate will or may occur in the future are forward-looking statements. Forward-looking statements are based on management's assumptions and assessments in light of past experience and trends, current conditions, expected future developments and other relevant factors. They are not guarantees of future performance, and actual results, developments and business decisions may differ from those envisaged by our forward-looking statements. Our forward-looking statements are also subject to risks and uncertainties, which can affect our performance in both the near- and long-term. We identify the principal risks and uncertainties that affect our performance in our Form 10-K and other filings with the Securities and Exchange Commission.
---

[Click Banner To Learn More]
[Home Page] [The Automator] [About] [Subscribe ] [Contact Us]