---
Daintree Networks Launches First-of-its-kind Interoperability Program for Wireless Lighting Controls


New Partner Program Encourages Industry-Wide Collaboration; Launches with First Several ControlScope Connected Partners
Mountain View, Calif. – January 25, 2011 – Daintree Networks, Inc., a leading provider of innovative wireless control solutions for energy-smart buildings, today announced the launch of its ControlScope Connected Partner Program, designed to encourage vendor collaboration and development. Through the program, launched today with its first five members, Daintree Networks works with industry-leading lighting vendors to create interoperability between third-party products, as well as with Daintree's own ControlScope wireless lighting control platform.
"The move toward standards-based and interoperable technologies is an important step in the transition of lighting controls, demand response and other energy-management technologies from custom, early-adopter projects into mainstream market adoption," said Danny Yu, CEO of Daintree Networks. "Daintree Networks and its growing community of partners are meeting customer demand for interoperable wireless lighting by bringing a new generation of standards-compliant solutions to market."
Companies that join Daintree's partner community have built products for the lighting industry using the ZigBee wireless standard for communications, enabling interoperability and future-proofing customer investments in lighting control retrofits. Through its testing and certification process, Daintree Networks is creating an ecosystem of open-standards products that can co-exist on a single intelligent lighting network, managed centrally and wirelessly by the company's ControlScope software platform. These products include a variety of sensors, wall switches, ballasts, LED drivers and more – all working together to control large-scale lighting networks within buildings, reducing lighting energy usage by up to 70 percent.


Daintree Networks' first "ControlScope Connected" partners creating wireless products include:
• Finelite, a leader in high-performance lighting systems for offices and educational facilities.
• Centralite, an energy management provider supplying wireless wall switches, occupancy sensors and plugload controllers.
• Albeo Technologies, award winning solid-state lighting for commercial and industrial general illumination applications specializing in warehouse, office, and cold storage.
• Easylite, a provider of integrated lighting control systems and ballasts.
• SimpleHomeNet, a provider of ZigBee-based sensors, switches and load control devices.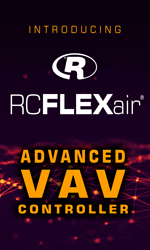 "The use of open standards to enable product interoperability has long been an important factor in the growth and success of new industries," said Mike Wapner of Pike Research, a cleantech market research and consulting firm. "As the market for commercial lighting retrofits and energy-efficient lighting controls continues to grow, an interoperable approach has the strong potential advantages of increasing customer choice, improving alignment among manufacturers, and reducing investment payback periods."
In addition to the partners named above, more than a dozen other lighting vendors are working with Daintree Networks to build or integrate wireless networking into their products sets for lighting controls. As part of the program, these providers receive access to technical and design assistance, as well as ongoing sales and co-marketing opportunities. To learn more about Daintree Network's partners and partner programs, visit www.daintree.net/partners.
About Daintree Networks, Inc.
Daintree Networks is a clean technology company using wireless innovation to improve energy management within commercial buildings. Daintree provides technology for powerful, standards-based wireless lighting control solutions that deliver substantial lighting energy efficiency improvements in a more cost-effective way than ever before.
Since its founding in 2003, Daintree Networks has been a pioneer in wireless mesh networking, with nearly 400 customers using its industry-standard design verification and operational support tool. The company has brought this extensive experience to bear in developing the industry's first truly interoperable platform for wireless lighting controls. For more information, visit www.daintree.net.
---


[Click Banner To Learn More]
[Home Page] [The Automator] [About] [Subscribe ] [Contact Us]