---
Ember's ZigBee technology helps CAN2GO cut building automation installation labor by 40 percent


Boston, MA & Montreal, Canada, January 27, 2010 -- CAN2GO, a leading provider of wired and wireless controllers for building automation is enabling companies to cut up to 40 percent off their building automation installation labor costs, with the help of ZigBee wireless networking technology from Ember.


CAN2GO controllers, which offer a variety of wired and wireless networking and control options, provide the missing link in building automation, allowing facility managers, contractors and OEM manufacturers to deploy integrated solutions for HVAC, lighting and other applications. Important labor savings are attained when the controllers are networked via self-forming and self-healing wireless mesh networking systems from Ember.


A recent project in a 400,000 square-foot Montreal, Canada-based, cardboard box factory used CAN2GO to reduce installation labor time by 40 percent. Savings on labor and wiring, as well as reduced down time and energy costs provide increased worker comfort and a faster return on investment for the company. The opposite – running miles of conduits and wires – would've been much less advantageous.


Ember's ZigBee networking systems – chips, software and tools –simplify the complexity of integrating embedded software, networking and RF for developing low power, wireless products in Smart Energy, connected home and other remote monitoring and control applications.


A ZigBee module, from Ember partner Telegesis, using the most recent Ember chipset, is embedded directly into the boards of CAN2GO controllers, eliminating the need for external modules or add-ons. Customers save on labor, as well as integration-related hardware and software costs, while dramatically accelerating installation and payback.


"ZigBee has evolved as a mature and leading global standard for low-power wireless networking, especially in applications such as smart energy, and automation in buildings and homes," said Dennis Natale, Ember vice president of sales. "This partnership with CAN2GO means end-users don't have to think about the underlying technology, or waste time and money on expensive hard wired installations. They can immediately enjoy the benefits of their new wireless control system and the energy efficiencies that come with it."


Energy efficiency is becoming a huge priority for building tenants and managers, making the cost and ease of installation of control systems paramount for all stakeholders in the business.

"Buildings of all sizes and types can benefit from the monitoring and control automation capabilities that ZigBee enables, with the reliability and robustness that Ember provides." said Louis Nicolas Hamer, vice president of product strategy at SCL Elements Inc. "Because they reduce labor expenses and down time, wireless technologies are not only cost effective for large buildings, but also open the small and medium buildings market. In both cases, typical building automation projects are less costly, and projects that were thought to be impossible are now feasible thanks to the flexibility of wireless."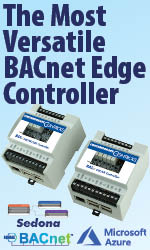 For more information visit www.ember.com or www.can2go.com.


ZigBee: Control your world
ZigBee offers green and global wireless standards connecting the widest range of devices to work together intelligently and help you control your world. The ZigBee Alliance is an open, non-profit association of approximately 400 organizations driving development of innovative, reliable and easy-to-use ZigBee standards. The Alliance promotes worldwide adoption of ZigBee as the leading wirelessly networked, sensing and control standard for use in consumer, commercial and industrial areas. For more information, visit: www.ZigBee.org.


About Ember
Ember Corporation (www.ember.com) develops wireless mesh networking technology – chips, software, tools - for Smart Energy, connected homes, as well as many other monitoring and control applications enabling greener living and work environments. The Boston-based company is a promoter of the ZigBee Alliance with an IC design center in Cambridge, England, office in Hong Kong and sales channels worldwide.


About CAN2GO™ and SCL Elements Inc.
SCL Elements Inc. provides multi-protocol CAN2GO™ wireless and wired controllers to enable cost-effective building automation solutions. These flexible units allow facility managers, contractors and OEM manufacturers to deploy integrated solutions for HVAC, lighting, and more, quickly and efficiently linking multiple devices based on EnOcean, Zigbee, BACNet, CANbus, Ethernet and other standard protocols. CAN2GO™ is the only solution offering IP-enabled wired and wireless mesh Room and VAV controllers that can be individually programmed for local control through a simple web interface. SCL Elements is a member of the EnOcean Alliance and is listed under the CAN2GO product name.
---


[Click Banner To Learn More]
[Home Page] [The Automator] [About] [Subscribe ] [Contact Us]