---
HomePlug® Alliance Enhances Whole-Home Networking with HomePlug AV2 MIMO Product Certification
HomePlug AV2 Certified products from Broadcom, Qualcomm Atheros, D-Link and LEA Networks featured at CES 2015
LAS VEGAS - January 5, 2015 - The HomePlug® Alliance (www.homeplug.org), the worldwide industry group for powerline communications networking, today announced the first HomePlug™ AV2 Certified products and availability of the HomePlug AV2 Certification program for powerline home networking products. HomePlug Alliance Sponsor members Broadcom and Qualcomm Atheros, Inc., a subsidiary of Qualcomm Incorporated, as well as Participant members D-Link and LEA Networks are supporting the launch with products in the interoperability test bed and a demo in the HomePlug Alliance meeting room at 2015 International CES, January 6-9, in Las Vegas, Nevada.

"HomePlug AV2 MIMO (multiple-input and multiple-output) products are available now in retail stores worldwide, and many service providers are expected to include HomePlug AV2 MIMO technology in IPTV offerings," said Rob Ranck, President, HomePlug Alliance. "With MIMO technology, the next generation of HomePlug technology has arrived, delivering much higher data throughput and coverage. The HomePlug AV2 Certification program maximizes multivendor product interoperability, resulting in improved quality of products at lower costs to consumers and service providers."

"More mobile devices in the home, the coming of Ultra HD Video, and an expected 33% compound annual growth in Smart Home intelligent systems through 2019 are all combining to drive demand for greater bandwidth in the home," said Michael Palma, Research Director with IDC. "HomePlug AV2 is an important advancement for hybrid home networking technology, and will help satisfy our growing appetite for content, apps, and IoT applications."

"In the wired networking space, HomePlug has had the largest impact on the retail market, increasing consumer awareness and providing high-bandwidth solutions without rewiring your entire house. This market awareness, along with upcoming demands for Ultra HD streaming and IoT applications, which includes hybrid devices to extend existing wireless networks, positions HomePlug AV2 well to continue serving this facet of the market," said Michael Inouye, Senior Analyst, ABI Research.

Some of the key advancements of HomePlug AV2 technology include:
• Ideal backbone for hybrid home networks that must evolve to carry large amounts of data for Ultra HD -Video and IoT applications
• Support for MIMO with beamforming - Doubles rate coverage
• Whole-home coverage with repeater functionality
• Power save modes (Active, Standby and Idle)
• Complete interoperability without degradation with HomePlug AV and HomePlug Green PHY™ devices
• Enhanced support for Multiple Dwelling Unit (apartment) environments to maximize throughput of neighboring networks

A video showing HomePlug AV2 interoperability and explaining the technology benefits can be viewed here: https://www.youtube.com/watch?v=lhqTZyvMpYI

HomePlug Alliance is hosting a meeting and demo room at the 2015 International CES. Parties interested in a meeting with HomePlug may request an appointment by contacting event@homeplug.org.

About HomePlug® Alliance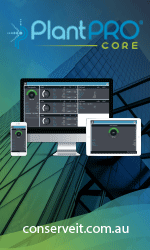 The HomePlug® Alliance is a group of about 55 companies working together to develop technology specifications and certification & logo programs for powerline networking. With over 125 million devices in the market, HomePlug products are used worldwide by consumers and service providers to improve home networking performance while expanding coverage and Wi-Fi mobility.

HomePlug technology enables a home's electrical wires to distribute broadband Internet, HD video, digital music and smart energy applications within the home, as well as enables narrow-band communications outside the home.

Visit the HomePlug Alliance website at http://www.homeplug.org for more information regarding HomePlug Alliance and its family of technologies, and sign up for the HomePlug interest list at http://www.homeplug.org/about/inquiry to receive updates.

Sponsor members include Broadcom Corporation (NASDAQ: BRCM); Cisco (CSCO); Duke Energy (NYSE: DUK); MStar Semiconductor Inc.; and Qualcomm Atheros, a wholly owned subsidiary of Qualcomm Incorporated.

"HomePlug" is a trademark of the HomePlug Powerline Alliance, Inc. in the U.S. and other countries. Other names and brands may be claimed as the property of others.


---


[Click Banner To Learn More]
[Home Page] [The Automator] [About] [Subscribe ] [Contact Us]