---
Get Customers Off the Fence - Building Performance Institute Webinar

Thursday, January 15 @ 3PM EDT/12PM PDT
Drive your sales of energy efficiency improvements with monthly payment financing
Earn up to 1.5 BPI CEUs
Affordability is a key concern for homeowners when it comes to energy efficiency upgrades. As a contractor you have tremendous influence over your customers' decisions about how to pay for them.

Offering your customers financing on their home performance job often means the difference between closing the sale and walking away with only vague promises to "mull it over." So why don't more contractors offer this critical service?

During this webinar you will learn:
• How and why financing closes more sales.
• Different types of financing options and their respective benefits.
• How to integrate financing into your marketing and sales.
Free for BPI GoldStar Contractors, $50 for all others.

Click here to register for this webinar.

This webinar will feature:

Peter Krajsa is Chairman/CEO of AFC First Financial Corporation. Peter is a second generation owner of AFC First, with over 25 years experience in consumer lending and mortgage banking. Peter personally moved the company into its exclusive focus on energy efficiency lending in 1999. Under his leadership, AFC First was named the nation's first non-utility Home Performance with ENERGY STAR sponsor and a national pilot HUD PowerSaver lender. Peter is also a director of EnergyWeb Solutions and the Green Energy Training Academy and is the Chairman of the Board of the Green Energy Credit Union.

Denny Duchene is Chief Executive Officer of Inspired Green. Denny has more than a decade of experience in the formation of work flow, market preparation, and sales messaging systems that specifically target home performance and energy efficiency. He is responsible to maintain Inspired Greens growth and cultural solidarity, with more than 100 employees in three States providing energy efficiency services to more than 30,000 homes annually.

Get to Know Your PowerSaver Financing Partners
Join us for three FREE additional mini-webinars during which three of the industry's leading home energy upgrade financing companies will discuss their FHA-backed PowerSaver loan products and how they can help your customers. These low-interest loans provide three financing options for homeowners to make energy efficiency and renewable energy upgrades:

Viewtech-Kilowatt Financial
Unsecured PowerSaver financing up to $7,500 with additional financing options up to $25,000.
Tuesday, January 20 (Choose morning or afternoon session):
8 AM EDT/5AM PDT - Click here to register (FREE).
4 PM EDT/1PM PDT - Click here to register (FREE).

AFC First Financial
Unsecured PowerSaver financing up to $7,500 with additional financing options up to $25,000. Thursday, January 22 @ 4 PM EDT/1PM PDT
Click here to register (FREE).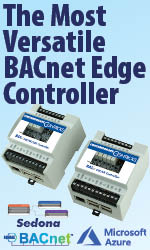 SunWest Financial
PowerSaver 203K financing perfect for either acquisition remodeling or refinance remodeling jobs. Home appraisal based on future value of home after project completion.
Tuesday, January 27 @ 4PM EDT/1PM PDT
Click here to register (FREE).

About the Building Performance Institute

BPI is the nation's premier building performance credentialing, quality assurance and standards setting organization. BPI develops technical standards using an open, transparent, consensus-based process built on sound building science. From these standards, we develop professional certifications for individuals, company-wide credentials for BPI GoldStar Contractors, home energy rating systems and quality assurance services that help raise the bar in home performance contracting. BPI is approved by the American National Standards Institute, Inc. (ANSI) as an accredited developer of American National Standards and as a certifying body for personnel credentials.

For more information on BPI, visit www.bpi.org.
---


[Click Banner To Learn More]
[Home Page] [The Automator] [About] [Subscribe ] [Contact Us]