---
Magnum Energy Solutions Launches Innovative Wireless Solutions at AHR Expo 2015 Booth #3666

Chicago, IL – January 13, 2015 - Magnum Energy Solutions, a manufacturer of innovative wireless solutions, is showcasing its newest line of wireless self-powered energy management and monitoring products at AHR Expo booth 3666 within the Building Automation and Control area. By leveraging wireless, batteryless technology, Magnum's solutions offer considerable advantages, including improved flexibility, enhanced occupant comfort and reduced energy consumption. The open and interoperable technology offers both stand-alone applications as well as capabilities to seamlessly integrate to nearly any existing building system. This integration is accomplished using an eBox, which automatically translates incoming wireless transmissions into BACnet IP objects. Attendees are welcome to visit the booth for a visual demonstration of the capabilities of this unique device.

In addition to demonstrating its core solution, Magnum will launch its new, industry-leading products that are poised to elevate the capacity for wireless within the HVAC industry. ROOT is an android-based thermostat strategically designed for the multifamily sector with applications for hotels and commercial offices as well. ROOT consists of a capacitive touchscreen, speakers and is enabled with Bluetooth, WiFi, an Ethernet jack and Verizon mobile technology. This device is fully customizable and can interface with other third-party applications, including package notification, access control, security and more.

The multifamily sector has been historically slow to embrace "smart technology" as an amenity or marketing tool, but developers and property managers are increasingly acknowledging that more residents are looking for apartments with features that give them a greater sense of control. Mike Smith, VP of Building Technology at Forest City sees smart apartment technology as an important benefit for both residents and management. He notes that Forest City has 1,100 apartment units in Chicago and on any given day 100 could be vacant. "So with the click of a button, we can power everything down and even see if any windows are open." Mr. Smith adds, "Magnum's android-based, wireless ROOT presents the future of residential living."

With eBox, traditional hard-wired building automation systems can be connected to wireless end devices tied to temperature, humidity, CO2, motion and LUX sensors. With the goal to be integrated, intelligent buildings can be better monitored and managed to attain increased efficiencies and improved occupant comfort.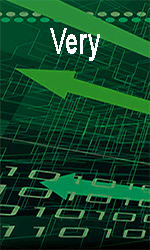 Also to be highlighted at Magnum Energy's booth 3666 will be the revolutionary Perfect Pair technology, which allows for thermostatic control of hot water and steam heating systems. A wireless valve actuator is paired with a wireless digital thermostat that automatically adjusts the amount of steam or hot water flowing through the radiator. These devices work in a stand-alone capacity, or can be integrated into a building automation system through Magnum's eBox, for better balancing.

Magnum is also using AHR Expo to announce their new partnership with Optigo Networks, the leader in building network end solutions. This partnership combines Magnum's energy management solutions with Optigo's flexible and versatile network solutions to create powerful smart building solutions.

About Magnum Energy Solutions
Magnum Energy Solutions is a pioneer in the development and deployment of innovative energy management solutions for both commercial and residential applications and to the OEM market. Our products and secure software platform allow for either turnkey or stand alone building retrofits, as well as the ability to interface with existing building automation systems. With no wires to run and no batteries to replace, our solutions are secure, scalable, flexible, easy to install and even easier to use. A dedicated team in Hudson Ohio and a nationwide network of partners, resellers and certified installers delivers our expertise in wireless solutions for monitoring, configuring and controlling lighting, HVAC and plug loads. www.magnumenergysolutions.com

---


[Click Banner To Learn More]
[Home Page] [The Automator] [About] [Subscribe ] [Contact Us]