---
WISER Systems Adds Real-Time 3D Tracking & Mobile User Interface to its Wireless IoT Location System
New technology features debuted at CES 2019 – Booth #5187 (Eureka Park)

Raleigh, N.C. (January 3, 2019) – WISER Systems, Inc., a developer of innovative ultra-wideband wireless mesh location and asset tracking systems, will showcase new features of its wireless IoT location system at the 2019 Consumer Electronics Show (CES). The company will conduct live demonstrations of its new real-time 3D asset tracking capabilities and an enhanced mobile user interface that will provide instantaneous asset visibility and movement history on a facility map or interior floor plan. The CES demonstration will be the first time these new features have been rolled out publicly.

WISER's ultra-wideband (UWB) mesh locator solution delivers real-time asset visibility by displaying asset locations and movement histories on a facility map or floor plan, delivering precise location without the need for expensive or permanent infrastructure, even in the most complex environments. Applications for the system include automotive and aerospace manufacturers, warehouses, retail, security, healthcare and U.S. military facilities.

WISER was also selected as a Chevron Technology Ventures Catalyst participant – just one of six CTV recipients to date. Chevron's CTV program supports innovative companies with the potential to benefit the energy industry, helping these technologies mature and develop traction in the energy sector to enhance responsible energy production.

CES 2019 will take place January 8 - 11 in Las Vegas, NV. WISER Systems will exhibit in Booth #51847 as part of the North Carolina Startup Pavilion along with NC companies Lumeova, Brilliant Sole, and the Economic Development Partnership of North Carolina. WISER was one of just 1,200 companies selected from a global pool of applicants for the 2019 Eureka Park CES exhibition, where the focus is on new, innovative, and cutting-edge technologies.

To schedule an editor appointment at WISER's booth during CES, please contact: Stephen Taylor, WISER Systems, Inc.; stephen.taylor@wisersystems.com, or online at: https://www.wisersystems.com/schedule.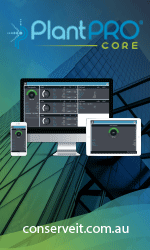 About CES 2019
One of the world's largest technology events, CES 2019 will host some 165K attendees from nearly every country in the world at a conference organized into 300 distinct sessions spanning more than 50 acres. Approximately 4000 companies will showcase innovative technologies in blockchain, augmented and virtual reality (AR/VR) systems, autonomous vehicles, smart home applications, wireless technologies, gaming, and IoT solutions.

About WISER Systems, Inc.
WISER Systems' innovative ultra-wideband (UWB) mesh network asset location systems employ Redundant Radio Localization & Tracking (RRLT) technology to deliver precision (sub-meter or inch-level) coordinate-based positioning data within a defined perimeter in real time to a computer or handheld device. WISER's RRLT mesh network is accurate even in cluttered, metallic, noisy, or active manufacturing environments where conventional tracking technologies perform poorly. The systems auto-calibrate, are lightweight, portable, and can be deployed in minutes, indoors or out, without the need for an engineer or electrician. WISER's locator applications include: autonomous inventory, real-time security, process management, autonomous navigation, smart homes, sports technology, sensor locating, and more. WISER Systems' products are manufactured in the USA.
---
[Home Page] [The Automator] [About] [Subscribe ] [Contact Us]