---
Cimetrics Announces Secured by Cimetrics Cybersecurity Framework
Atlanta, GA, January 14, 2019 - Boston based Cimetrics Inc. today announces the launch of Secured by Cimetrics, a comprehensive framework designed to address BAS (Building Automation System) cybersecurity threats in the age of the Internet of Things (IoT).

As the number of IoT devices and systems increase significantly in the coming years, BAS vendors, system integrators, facility managers and building owners have become more conscious of the risks posed by cybersecurity attacks. As a leading provider of BAS connectivity solutions for 30 years, Cimetrics is well positioned to understand and address the needs of BAS industry players, which, when combined with Cimetrics' extensive experience serving IT departments, provides a unique set of technologies, best practices, and resources to bridge these two worlds.

"The breadth of software, hardware, and best practice we have in implementing secured BAS networks are second to none in the industry," said James Lee, CEO of Cimetrics, Inc. Lee continues, "By delivering a holistic suite of offerings to OEM clients, the integrators and facility managers, we enable them to focus on their core expertise, and not on implementing technologies to address the ever-changing cybersecurity threat landscape."

Among the offerings, Cimetrics will fully implement the impending BACnet/SC (Secure Connect) into all its BACnet related products. BACnet/SC is currently in public review from the ASHRAE BACnet Committee SSPC135. It's worth noting that Cimetrics has been at the forefront of the BACnet standard since 1992, the Cimetrics BACnet stack has been deployed by over 60% of global BAS device and system vendors.

With Secured by Cimetrics , device and system vendors will be able to incorporate software and best practices to make their products more secure. System integrators will be able to rely on Secured by Cimetrics based products and best practices to provide the highest quality defenses from attacks. Likewise, building owners and their IT departments will be able to rely on Secured by Cimetrics as a security framework ensuring that everything possible has been done to guard their facility against the impact of cybersecurity breaches.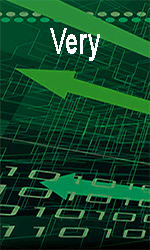 More information on the Secured by Cimetrics framework will roll out in 2019. Companies interested in securing buildings and facilities are invited to engage with Cimetrics as it works on forming an ecosystem to deliver trusted and secured solutions now demanded by all IT departments.

About Cimetrics

Founded in 1989, Cimetrics is a supplier of cybersecurity and networking technology for automation systems in buildings and facilities. Cimetrics offers a broad line of BACnet hardware and software products including BACstac™, the leading third-party BACnet protocol stack, embedded in many BACnet-compliant products. Cimetrics also offers network interface products, routers, and software tools used by product developers and systems integrators. Cimetrics have leveraged this networking expertise to become a leading provider of analytic services for ongoing building commissioning. Based in Boston, Massachusetts, Cimetrics prides itself in providing superior products and services to its customers, using industry-leading technology and development processes.

Contact Cimetrics, Inc. press@cimetrics.com

www.cimetrics.com
---
[Home Page] [The Automator] [About] [Subscribe ] [Contact Us]