---
Project-Haystack Organization Adds New Associate Members

RICHMOND, VA - The Project-Haystack Organization, a collaborative community addressing the challenge of utilizing semantic modeling and tagging to streamline the interchange of data among different systems and software applications in order to lower the cost of intelligent building solutions and IoT, today announced the addition of three new Associate Member companies.

The new members are:
BUENO, the Australian leader in data and information driven operational property services. BUENO delivers superior data related and technology driven services based on fault detection, optimization and business intelligence that simplify their clients operations and enhance their effectiveness across all building sectors and building information systems.

Grosvenor Engineering Group, a leading Australian provider of intelligent hard technical services, design and construction solutions delivered via a unique data driven approach to asset maintenance and life cycle management. The ultimate aim is to add value to buildings by making them safer, comfortable, and more productive and energy efficient at the lowest cost possible.

Intelligent Buildings, LLC, a nationally recognized smart real estate advisory services company providing planning and implementation of next generation strategy for new buildings, existing portfolios and smart communities. Their work includes "The Smartest Building in America", the largest energy analytics project in North America, the smart buildings standards for the U.S. and Canadian governments, conception and management of a Clinton Global Initiative and the recently released Intelligent Buildings CyberSafe services.

These new companies join founding member companies Airmaster, J2 Innovations, Lynxspring, Siemens, SkyFoundry, Wattstopper and Yardi/Enerliance.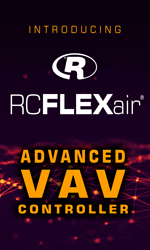 Since its formation in March of 2011, The Project-Haystack organization (a 501(c) non-profit trade association) has grown tremendously providing the industry with an open-source, collaborative environment where people work together to address the challenge of utilizing semantic modeling (also known as tagging) to make data self-describing thereby streamlining the interchange of data among software applications. The community has developed a flexible, extensible, data modeling approach and standard models for common equipment systems. The standard includes detailed documentation describing the data modeling techniques, significant libraries of consensus approved equipment models, and software reference implementations to easily enable software applications to consume smart device data that is "marked up" with Project-Haystack data descriptions. The work developed by the Project-Haystack community streamlines the process of managing, presenting and analyzing the vast amount of data produced by smart devices and equipment systems and the techniques can be used with virtually any type of system data. The community's work not tied to any vendor, or communication protocol.

More information on Project-Haystack can be found at: www.project-haystack.org



---


[Click Banner To Learn More]
[Home Page] [The Automator] [About] [Subscribe ] [Contact Us]