---
ASHRAE Public Review Process Makes for Stronger Standards

ATLANTA – Thirty proposed addenda and as well as actions related to several other ASHRAE standards and guidelines are open for public review, which allows interested parties to comment on the technical guidance contained in the documents.

"The public review process allows interested parties to give input into development of standards and their related addenda and guidelines," Jim Vallort, an ASHRAE vice president and chair of the Society's Technology Council, which oversees standard development. "Through public review, our goal is to reach consensus, ensuring publication of a document that has been rigorously examined, questioned and defended. ASHRAE standards are strengthened by virtue of having been through this process."

The addenda, standards and guideline actions were approved for public comment at the ASHRAE 2015 Annual Conference, June 27-July 1. Addenda to major standards open for review include ASHRAE standards related to thermal comfort, ventilation and indoor air quality in residences, high performing buildings, building automation and energy efficiency.

A complete listing can be found under the documents for July 17 and July 24, 2015 at www.ashrae.org/standardsactions. Among the actions available for public comment are:

Public Review, July 17-Aug. 16, 2015

Addendum f to Standard 15-2013, Thermal Environmental Conditions for Human Occupancy
Addenda c, l and n to Standard 62.2-2013, Ventilation and Acceptable Indoor Air Quality in Low-Rise Residential Buildings
Addenda ar, ay, az, ba, bb, bc, bd, bf, bh, bi, bj, bk, bl, bn, bo, bp and bq to Standard 90.1-2013, Energy Standard for Buildings Except Low-Rise Residential Buildings

Public Review, July 17-Aug. 31, 2015

Addendum m to Standard 62.2-2013, Ventilation and Acceptable Indoor Air Quality in Low-Rise Residential Buildings
Addenda bg and y to Standard 90.1-2013, Energy Standard for Buildings Except Low-Rise Residential Buildings

Public Review, July 24-Aug. 23, 2015

Addenda d, e, f and g to Standard 189.1-2014, Standard for the Design of High-Performance Buildings Except Low-Rise Residential Buildings

Public Review, July 24-Sept. 7, 2015

Addenda aj, be and bf to Standard 135-2012, BACnet – a Data Communications Protocol for Building Automation and Control Networks

New Projects Call for Comments, July 17-Aug. 16, 2015

Standard 41.12P, Standard Methods for Uncertainty Analysis
Standard 219P, Method of Testing the Ability of Liquid Line Filter Driers or Adsorbents to Remove Organic and Inorganic Acid

New Revision Projects

Guideline 1.5-2015, The Commissioning Process for Smoke Control Systems
Guideline 22-2012, Instrumentation for Monitoring Central Chilled-Water Plant Efficiency
Guideline 32-2012, Sustainable, High-Performance Operations and Maintenance

Title/Purpose/Scope Changes

SPC 25, Methods of Testing Forced Convection and Natural Convection Air Coolers for Refrigeration
SSCP 55, Thermal Environmental Conditions for Human Occupancy
SPC 90.4, Energy Standard for Data Centers
SPC 175, Metal Pressure Vessel Methods to Test Materials Used in Refrigeration Systems (Redesignated as GPC 38P)
SPC 177P, Method of Test for Measuring Fractionated Compositions of Refrigerant Blends (Redesignated as GPC 39P)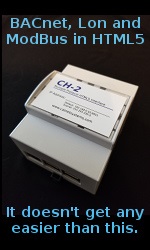 Call for Members

GPC 1.5-2012R, The Commissioning Process for Smoke Control Systems
GPC 22-2012R, Instrumentation for Monitoring Central Chilled-Water Plant Efficiency
GPC 32-2012R, Sustainable, High-Performance Operations and Maintenance
SPC 41.12P, Standard Methods for Uncertainty Analysis

ASHRAE, founded in 1894, is a global society advancing human well-being through sustainable technology for the built environment. The Society and its more than 54,000 members worldwide focus on building systems, energy efficiency, indoor air quality, refrigeration and sustainability. Through research, standards writing, publishing, certification and continuing education, ASHRAE shapes tomorrow's built environment today. More information can be found at www.ashrae.org/news.

---


[Click Banner To Learn More]
[Home Page] [The Automator] [About] [Subscribe ] [Contact Us]