---
Cimetrics Professional Services Delivers the Promise of Analytics

Combining cloud-based analytics with professional services to keep smart buildings performing

Boston, June 12, 2017 – Cimetrics is today launching a professional services group offering highly specialized system consultants to resolve issues uncovered by its cloud-based analytics platform Analytika. Building and facility managers can rely on this one-stop solution for all aspects of the necessary work, from project management, implementation, vendor management and verification.

The new service, initially available in the New England region, allows Cimetrics to solidify the company's trifecta of offerings for commercial facilities: connectivity products, IIoT building analytics, and professional services.

"Facility managers today have a lot on their plate. While our Analytika platform can uncover problems that undermine the facility's operation, resolving those issues itself can be a challenge. Our new professional service group, led by Pete Howard, Manager of Services, provide building managers with a responsible, expeditious, and accountable way to ensure closure on open issues." said Jim Lee, CEO of Cimetrics, Inc. He continues, "With transparency being one of our core tenets, our consultants work openly and collaboratively with building managers as well as equipment and system vendors, leveraging information from Analytika to find the best data-driven solution for the facility."

For over a decade, Cimetrics have offered building analytics designed to uncover issues in complex engineered systems at the core of today's BAS (Building Automation Systems). While traditional maintenance servicing can remedy many problems, gritty issues often span multiple disciplines, technologies, and equipment manufacturers. Solving these require a unique skill set that is not typically found in the industry today. Cimetrics' system consultants establish a new breed of high-touch professionals, broadly experienced and ready to assist building owners as well as BAS industry players in need of help solving the most important and challenging issues uncovered by analytics.

For the first time in the evolution of the building automation industry, Cimetrics can provide an integrated full stack solution: open standards device connectivity, best in class model-based analytics, and a highly flexible and able cadre of consultants. This unique and integrated offering allows building owners to rest assured that their facilities are continually operating at their most optimal performance.

Contact Cimetrics today to discover how your facility can benefit from this new service.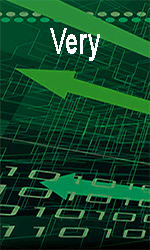 About Cimetrics

Founded in 1989, Boston-based Cimetrics provides technology products, analytics, and professional services to improve the performance and benefits of buildings for their owners, managers, and occupants. Providing industry leadership in the burgeoning IIoT (Industrial Internet of Things) arena, Cimetrics' early and continuing work on ASHRAE's BACnet helped its widespread adoption to become today's open standard for building-centric IIoT. Cimetrics' Analytika platform is a widely acclaimed model-based analytics platform that continuously monitors the performance of complex building systems to surface issues undermining peak performance. Completing Cimetrics' trifecta of offerings is an assemblage of professionals providing services to ensure that building systems continue to perform at the pinnacle of performance throughout their lifetime. For more, visit www.cimetrics.com.

---


[Click Banner To Learn More]
[Home Page] [The Automator] [About] [Subscribe ] [Contact Us]