---
RuskinŽ introduces TDP05K advanced thermal dispersion air measurement system measuring with industry-leading maximum 128 sensors

Grandview, MO – (June 16, 2017) – The RuskinŽ TDP05K advanced thermal dispersion air measurement system for air flow and temperature measuring averages multiple velocity and temperature points within the duct or plenum—arriving at the most accurate air measurements possible for demanding applications. Each airfoil-shaped probe – the only shape of its kind in the industry – can have up to eight moisture-resistant flex sensors. Users can specify up to 16 probes for any given opening, providing a maximum of 128 sensing points, each capable of measuring a velocity range from 0 to 5,000 fpm. Sensors are calibrated at 25 points.

The primary probe replaces the transmitter, simplifying installation. Probes are daisy-chained together – wired from probe to probe – eliminating proprietary wire connections between each probe and a transmitter box.

Analog outputs report air flow and temperature. A wireless remote display option duplicates all functions of the primary probe's display – simplifying setup – and can be installed up to 200 feet away. The primary remote controller or remote display can be wired on the probe network up to 500 feet away from the installed air measurement station's location. BACnet is standard on every TDP05K.

Additionally, the TDP05K advanced thermal dispersion air measurement system is factory-tested and calibrated for out-of-the-box accuracy. The system uses thermal dispersion technology to measure air flow within +/- 2 percent of the reading. It also boasts installed accuracy of +/- 3 percent when installed per installation guidelines.

The TDP05K advanced thermal dispersion air measurement system utilizes the latest energy-saving technology to consume less power than other thermal dispersion devices on the market. The air foil-shaped probe design ensures lower pressure drop and less noise than other probe designs.

The TDP05K's hinged, weather-resistant, vented NEMA1 or NEMA4 enclosure provides liquid-tight construction preventing humidity or moisture accumulation and assuring reliability for the greatest variety of indoor and outdoor applications. Probes can be installed in square, round or oval ducts and plenums.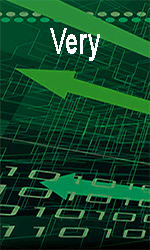 To learn more about the TDP05K, visit http://www.ruskin.com/catalog/model/TDP05K or view the video at https://www.youtube.com/watch?v=e8LadQ6wl_s. For more information about Ruskin, visit www.ruskin.com.

About Ruskin
Acquired by Johnson Controls in 2014, Ruskin is a worldwide leader in manufacturing air control solutions. Backed by nearly 60 years of expert engineering and innovation, Ruskin is widely recognized as the most specified brand for high-performance air control solutions, including dampers, louvers, energy recovery ventilators (ERV), air measurement devices and sound control for HVAC systems. Ruskin products are used in commercial applications such as data centers, high-rise buildings, retail, hotels, healthcare and education facilities. In addition, Ruskin products can be found throughout the world's industrial applications, such as warehouses and transportation hubs.

About Johnson Controls
Johnson Controls is a global diversified technology and multi industrial leader serving a wide range of customers in more than 150 countries. Our 130,000 employees create intelligent buildings, efficient energy solutions, integrated infrastructure and next generation transportation systems that work seamlessly together to deliver on the promise of smart cities and communities. Our commitment to sustainability dates back to our roots in 1885, with the invention of the first electric room thermostat. We are committed to helping our customers win and creating greater value for all of our stakeholders through strategic focus on our buildings and energy growth platforms. For additional information, please visit http://www.johnsoncontrols.com or follow us @johnsoncontrols on Twitter.

---

[Click Banner To Learn More]
[Home Page] [The Automator] [About] [Subscribe ] [Contact Us]