---
Release of Niagara 4.3 ushers in significant innovations

Tridium has released the third version of Niagara 4. Niagara 4.3 introduces enhancements that make it easier to manage and deploy templates, along with several other new features.
Most notable about this release are the significant innovations built on Niagara 4.3, including:
Backup as a Service (BaaS), our first Niagara Cloud offering*
Niagara Analytics 2.0u2, with analytic chart enhancements and key defect fixes
Support for JACEŽ 8000 IO R in both a 16 and 34 point module
JACE 8000 expansion module Hardware Development Kit (HDK), new for developers
*BaaS is launching in mid-July but will not be available in the Asia Pacific region until later in the year

Niagara 4.3
Building upon improvements offered by Niagara 4.2u1, Niagara 4.3 offers enhancements that make it easier to manage and deploy templates, and a new Abstract Manager Framework for creating custom manager views. This release fixes the issues with Windows 10 service pack updates changing Host IDs.

Backup as a Service
With the release of Niagara 4.3, Tridium makes it easy for you to back up your data—at no additional cost. Having an up-to-date Software Maintenance Agreement (SMA) allows you immediate access to our new Backup as a Service (BaaS) when it launches in mid-July*. BaaS will provide seamless, secure and scalable backups of Niagara to the cloud–24/7/365.
*BaaS is launching in mid-July but will not be available in the Asia Pacific region until later in the year

Asset manager tool
You will be able to access device backups via BaaS using our exciting new asset manager tool, to be introduced soon on the Niagara Community website.

Beyond accessing device backups via BaaS, the asset manager tool will help you simplify license management and recoup valuable time. Other key advantages include:

Automatic push notifications of maintenance expirations and renewals
Centralized, brand-agnostic view of all Niagara license information
Easy access to specific device details through filters
Single login using your Niagara Community credentials

Niagara Analytics 2.0u2
The second Niagara Analytics 2.0 update has been released with Niagara 4.3. Niagara Analytics 2.0u2 offers even more potential for systems integrators to differentiate themselves and build a trusted partnership with their customers by engaging in analytics as a continual process.

Niagara Analytics 2.0u2 features:
Chart enhancements
All analytic charts have a configurable font property
Equipment Operation chart has a configurable property to show or hide Off status bar
Key defect fixes for analytic charts

JACE 8000 IO R
Niagara 4.3 supports IO R on the JACE 8000. IO R allows the JACE 8000 to interface directly with simple non-intelligent inputs and outputs remotely located up to 4,000 feet from the JACE.

IO R makes the JACE 8000 more powerful and your migration path straightforward. Enjoy ease of use, enhanced capability, improved flexibility and minimal wiring labor—plus:
Updated NDIO to NRIO conversion tool to support new JACE 8000 IO R modules
Programmable Default states for Analog and Digital Outputs
More information to come soon.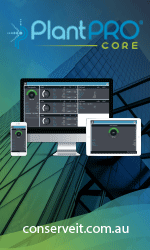 NEW FOR DEVELOPERS
Niagara 4.3 supports Tridium's new JACE 8000 expansion module Hardware Development Kit (HDK) for expanding the JACE 8000's field bus capability.

You can use the JACE 8000 HDK to bring new networks of devices and sensors into the Niagara network by leveraging the powerful JACE 8000 platform. This comprehensive kit includes everything needed to develop unique JACE 8000 expansion modules.
Kit includes:
Electrical specification
Mechanical specification
USB specification
There will be a one-time fee to access this kit as part of our new developer program. Contact Mike Zarrillo for more information or to order part number DEV-JACE-8000-HDK.

ABOUT US
For more than 15 years, Tridium has led the world in business application frameworks — advancing truly open environments that harness the power of the Internet of Things. Our products allow diverse monitoring, control and automation systems to communicate and collaborate in buildings, data centers, manufacturing systems, smart cities and more. We create smarter, safer and more efficient enterprises and communities — bringing intelligence and connectivity to the network edge and back.

tridium.com

---


[Click Banner To Learn More]
[Home Page] [The Automator] [About] [Subscribe ] [Contact Us]