---
Glittering KNX Awards Ceremony 2012 attended by winners, nominees and more than 1,500 guests from 76 countries
Frankfurt, 17 April 2012. The 14 KNX Awards were handed out on 17 April in Frankfurt (Germany) at the world's largest trade fair for intelligent buildings – light+building 2012. The KNX Awards are given to internationally outstanding home and building control projects based on the KNX standard. The grand awards ceremony was part of the world's largest KNX event – the KNX TOP Event 2012 – attended by more than 1,500 guests from 76 different countries. To take into account the huge diversity of the various projects from around the world, three additional categories were created for this year's awards: for the first time, separate KNX International Awards were presented for each of three different geographical areas – Europe, Asia, and Africa, America and Australia. In addition, in six categories, two companies were awarded first place, in recognition of the extraordinary originality of the projects entered in these categories. This year's ceremony once again broke all previous records: twice as many KNX projects were entered as just two years ago, and this time from 43 different countries.
The KNX Award, which was created in 1996, is a reflection of the growth of KNX around the world. Initially just a very few projects from Germany and Switzerland were entered, whereas in recent years more and more projects have been submitted from across the globe. At the ninth ceremony on 17 April 2012, at Light+Building in Frankfurt, a total of 14 international KNX projects received awards in 8 different categories, in recognition of their exceptional originality, sustainability, and future orientation. Selecting the winners was no easy task for the jury: more than twice as many entries were received this year as just two years ago, with entries coming from 43 different countries. More than 1,500 guests from 76 countries attended the award ceremony, which formed part of the KNX Top Event at the Light+Building trade fair. The awards were presented by Iris Jeglitza-Moshage (Member of Management Board, Messe Frankfurt), Anke Hüneburg (Head of Energy Division, ZVEI), Janne Skogberg (AIE President), Joost Demarest (Director of KNX Association), Simon Bartley (WorldSkills President), Hans-Georg Krabbe (President of KNX Germany), Karl-Heinz Bertram (Vice President, ZVEH), Benjamin Houghton and Kieran Doherty (both WorldSkills 2011 gold medal winners).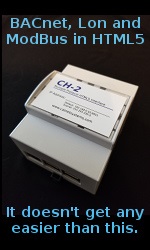 The award-winning projects entered from Asia, the USA and Europe testifies the diversity of ingenious solutions being developed using KNX. 1,000 euros were awarded in each category to the KNX Awards 2012 winners. Each winner in each of the categories additionally received the KNX trophy.
KNX Association is the creator and owner of the KNX technology – the worldwide STANDARD for all applications in home and building control, ranging from lighting and shutter control to various security systems, heating, ventilation, air conditioning, monitoring, alarming, water control, energy management, metering as well as household appliances, audio and lots more. KNX is the only global standard for home and building control with a single, manufacturer independent design and commissioning tool (ETS), with a complete set of supported communication media (TP, PL, RF and IP) as well as a complete set of supported configuration modes (system, easy and automatic mode). KNX is approved as a European (CENELEC EN 50090 and CEN EN 13321-1) and an International standard (ISO/IEC 14543-3). This standard is based upon more than 22 years of experience in the market including its predecessors, EIB, EHS and BatiBUS. Over 265 member companies worldwide from different application domains have almost 7000 KNX certified product groups in their catalogues. The KNX Association has partnership agreements with more than 30,000 installer companies in 110 countries.

For more information about the individual awards or about KNX visit www.knx.org

---


[Click Banner To Learn More]
[Home Page] [The Automator] [About] [Subscribe ] [Contact Us]