---
Adura Technologies Empowers EnOcean™ Devices to Join Whole-Building Solution

Adura's new EnOcean Receiver interfaces with EnOcean transmitting devices, adding greater functionality, adaptability and scalability to room and building controls

SAN FRANCISCO, May 1, 2012 – Adura Technologies, a leading provider of wireless lighting controls and energy management systems, today unveiled the Adura EnOcean™ Receiver and announced its membership in the EnOcean Alliance. The new Adura EnOcean Receiver marries battery-free, wireless building control devices to an intelligent, networked whole-building solution. Adura's networked lighting control system will support integration with EnOcean occupancy sensors and switches.

"As the building controls market matures, customers need more sophisticated, interoperable and global systems. By joining EnOcean products to the Adura network, we can provide a unified building-wide solution," said Mark Golan, CEO of Adura Technologies. "Our customers have the most flexible lighting control platform, which is able to interface with any standard light fixture, any standard occupancy and photo sensor, and now, EnOcean switches and sensors. The best part is that all of these products can communicate with each other wirelessly."

EnOcean sensors and switches are self-powered devices, capable of wirelessly sending switch, occupancy, and daylight signals using EnOcean energy harvesting technology (no batteries are required). The Adura EnOcean Receiver listens to EnOcean sensors and switches and transmits the information onto Adura's wireless mesh network.

Connecting EnOcean devices to Adura's wireless mesh network adds flexibility, scalability and adaptability to the control system. EnOcean devices communicate via a point-to-point system – each component "talks" directly to one other component. This works well for single room controls. Adura's whole-building networking platform provides greater functionality including secured communication between devices with Adura's advanced encryption; remote
connection to building software; and the option to use advanced control strategies such as smart scheduling and demand response.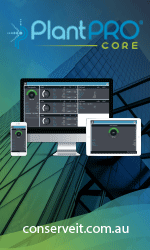 The green building specifying community has taken note of this important advancement.

"What really excites me is that EnOcean technology allows you to place switches and sensors conveniently to give occupants better control over their environment without the cost or limitation of installing wiring and without the maintenance hassle having to replace batteries throughout the building," said David Kaneda PE, AIA, LEEDŽ AP, Managing Director, the Integral Group. "Now you can integrate these simple EnOcean devices with sophisticated intelligent controls capable of dimming and monitoring actual energy use, and if it turns out that a location I chose was not optimum, I can simply move a device."

Each easy-to-install Adura EnOcean Receiver can transmit data from up to 20 EnOcean devices to Adura's network. The wireless mesh network's multiple redundancies mean no single point of failure, ensuring that communication between devices is never lost. And, because the EnOcean Receiver translates EnOcean protocols to ZigBee protocols, communication between the two systems is seamless as far as customer is concerned.

"The future of technology will see the continued trend of devices and equipment becoming smarter and providing data to enable users to make better decisions," said Jason Jeunnette of Kugler Ning Lighting Design. "Adura's system brings the future to lighting controls by distributing control intelligence throughout each fixture and networking them together."

From the smallest room to the largest skyscraper, Adura and EnOcean change the game with fully wireless, whole building solutions in an advanced system that sets a new standard for building controls.

Adura will be highlighting its new Sensor Interface as part of the EnOcean Alliance showcase (#612) at LightFair 2012.

For more information about Adura Technologies' Wireless Lighting Control System, visit: http://www.aduratech.com


---


[Click Banner To Learn More]
[Home Page] [The Automator] [About] [Subscribe ] [Contact Us]