---
Green Button Paying Dividends for Businesses
Large and small businesses achieve tangible energy savings with EnergyAi™ Green Button app

Berkeley CA, 2 May 2012: It may be a new speed record for a government initiative. Last fall the White House issued the "Green Button" challenge to U.S. utilities: provide customers with easy, secure access to their usage data in a standard format. It only took three months for the first utilities to meet the challenge and now 17 utilities have implemented the Green Button or plan to do so. Today, EnergyAi™ announced that large and small businesses are already using their Green Button data to reduce energy use, costs, and greenhouse gas emissions.
Green Button is a voluntary, industry-led effort which enables utility customers to make use of a growing list of applications that turn energy usage data into actionable information. EnergyAi™ (www.energyai.com) is a low cost app which analyzes Green Button data to identify energy savings opportunities in commercial, industrial, and institutional facilities.
"Clients started sending us their Green Button data as soon as it became available," noted EnergyAi™ founder Dave Krinkel. "Facility managers know the value of meter data, but obtaining it has been a big obstacle. Now they can download it from their utility's web site for free, literally with a click of a button."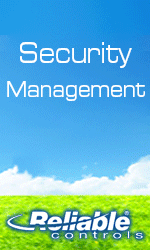 An EnergyAi™ analysis of Green Button data for one office building revealed that equipment had been left on during weeknights and weekends for 450 hours over the last year. This was quite unexpected, and added about $9,000 to the electricity bill. Facility management made simple operational changes which eliminate most of this excess use going forward."
The Green Button download follows the industry standard "Energy Services Provider Interface" (ESPI) sponsored by the North American Energy Standards Board (NAESB). "Because the energy use data is in the same format for all utilities, we're able to automate our analysis which makes it affordable for even the smallest energy users." added Krinkel. A recent analysis for a small business in San Diego showed that 30% of total electricity use comes from equipment which operates 24x7. "Business owners are often surprised by the cost of computers, printers, vending machines, and other appliances which are always on. We can estimate this standby power from Green Button data."
EnergyAi™ has analyzed loads for over 3,000 facilities world-wide, from small retail outlets to large industrial plants. It reveals a facility's most common usage patterns and anomalies, and identifies opportunities for energy savings.

For more information, visit www.energyai.com
---


[Click Banner To Learn More]
[Home Page] [The Automator] [About] [Subscribe ] [Contact Us]