---
100+ Speakers on Smart Grid & the Energy 2.0 Market

ConnectivityWeek Gathers 100+ Speakers Defining the Energy 2.0 Market
• ConnectivityWeek 2012 to bring in more than 100 top speakers from utilities, technology, government and energy consumption.
• Top keynote speakers include United States Chief Technology Officer, California Public Utility Commissioner, Assistant Secretary of the Department of Energy, Senior Vice President (SVP) and Chief Information Officer (CIO) of Pacific Gas and Electric (PG&E), and more, to help define market for Energy 2.0.
ConnectivityWeek 2012 is gathering top speakers representing utilities, energy consumers, government and technology players to spark the dialogue that will help define the market for Energy 2.0, May 22-24, 2012, in Santa Clara, Calif.
Kicking off the conference as part of the May 22 opening Green Button plenary are Chief Technology Officer (CTO) of the U.S.A. Todd Park and California Public Utility Commissioner Catherine Sandoval.
Following this Green Button-focused plenary, the U.S. Department of Energy (DOE) Assistant Secretary Pat Hoffman will announce winners of the highly anticipated "Apps for Energy" contest, which has been put together by the DOE and its partners: Grid 21, Itron and PG&E. Hoffman will be joined onstage by Karen Austin, SVP and CIO of PG&E; Bill Reichert, Managing Director of Garage Technology Ventures; and more.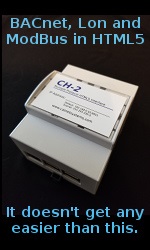 The breadth of speakers at ConnectivityWeek 2012 comprise the Energy 2.0 landscape and include representatives from energy supply, technology, electricity consumption verticals, and government
Where and When
ConnectivityWeek 2012 will take place May 22-24, 2012 at the Santa Clara Convention Center in Santa Clara, CA.

Important Links
• Agenda Schedule
• Topics Covered
• List of Speakers
• Registration
• Travel & Hotel
Activities
• Green Button
• Hackathon
• DSM Plug-In

For information visit www.ConnectivityWeek.com

The words & logos for Clasma, GridWeek, GridWeek Asia, ConnectivityWeek, GridWise Expo, Grid-Interop, GridSec, BuilConn, HomeConn, IndConn, InfraConn, ZigBee Expo and DR-Expo are Trademarks or Registered Trademarks of Clasma Events, Inc. in the U.S. & other countries.





---

[Click Banner To Learn More]
[Home Page] [The Automator] [About] [Subscribe ] [Contact Us]