---
Seven CBRE Real Estate Executives Speak Out on Achieving Total Organizational Alignment on Technology, Automation and Innovation at Realcomm & IBcon 2012
Carlsbad, Calif. – April 23, 2012 – Realcomm Conference Group, LLC, a global leader in providing technology education and networking opportunities for the commercial, corporate, institutional and government real estate industry, announced today that it has assembled top leaders from CBRE Group, Inc. (CBRE), the world's premier, full-service real estate services company, to keynote at the joint Realcomm and IBcon 2012 opening general session on June 13 from 9:00AM to 10:30am at the Las Vegas Hotel. The session will include a panel discussion featuring key executives from various divisions of the company to discuss the importance of organizational re-alignment as influenced by technology, automation and innovation.
Conference attendees will have a unique opportunity to hear dialogue between executives from seven different business units within this Fortune 500 commercial real estate mega company on the strategic and transformational impacts that automation can have on a real estate organization. While many companies have one or two senior level executives who fully understand the true potential of technology, CBRE leadership recognizes the power and benefits of technology and the importance of having each discipline involved in strategic implementation. This type of organizational synergy reduces the amount of education, communication and convincing necessary to move technology projects forward. CBRE panelists include:
- Don Goldstein, Global Chief Information Officer
- Tony Long , President, Asset Services, Americas
- Laura O'Brien, SVP, Global Facilities & Special Projects
- David Pogue, Global Director of Sustainability
- Peter Scarpelli, VP, Global Leader of Energy Services
- Elie Finegold, SVP, Global Innovation and Business Intelligence
- Xavier Menendez, Sr. Managing Director, Global Corporate Services Technology
"CBRE recognized early on that neither technology nor cost could inhibit the successful implementation of automation projects but rather the people involved," said Don Goldstein, Global CIO of CBRE. "We made it our goal to ensure that, with workflow straddling different departments and technology influencing every aspect of the workforce, we communicated proactively and aggressively. At this general session, we will share how we achieved a high-level of interdepartmental alignment which allowed us to move automation projects at a faster pace than had been previously done."
The 14th Annual Realcomm Conference & Expo will bring together commercial, corporate, institutional and government real estate professionals to explore the latest technology tools and innovations available to this industry. This year's theme, FAST FORWARD: Transforming Real Estate Operations Through Technology, Automation and Innovation, takes the ideas, concepts and solutions talked about for the past several years to the next level. Launching at the conference is a NEW co-located event: IBcon – the first global conference and tradeshow that will go deeper and wider into the Smart, Connected, High Performance, Intelligent Buildings topic.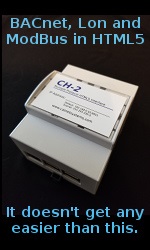 "Each year, Realcomm strives to produce a conference that provides its attendees information and knowledge that gives them an edge on technology's evolving and far-reaching role within our industry," said Jim Young, Co-Founder and CEO of Realcomm. "This year, we are very excited to present a general session featuring an unprecedented gathering of seven CBRE leaders – on one stage – who will candidly discuss how they are rewriting the operational handbook to successfully execute transformational technology projects and move into the new paradigm."
About Realcomm
Realcomm Conference Group, LLC (www.realcomm.com) is the leading research and educational institution that produces annual conferences and expositions on technology, automated business solutions and intelligent buildings for executives in commercial, corporate, institutional and government real estate. Realcomm was founded in 1999 with the goal of bringing industry leaders together each year to discuss, demonstrate and debate the latest innovations that impact the industry. Today, in addition to the annual conferences, Realcomm conducts webinars, workshops and other strategic services to educate industry professionals about the latest business solutions and technologies to improve commercial real estate development, leasing, management and operations.
About CBRE
CBRE Group, Inc. (NYSE:CBG), a Fortune 500 and S&P 500 company headquartered in Los Angeles, is the world's largest commercial real estate services firm (in terms of 2011 revenue). The Company has approximately 34,000 employees (excluding affiliates), and serves real estate owners, investors and occupiers through more than 300 offices (excluding affiliates) worldwide. CBRE offers strategic advice and execution for property sales and leasing; corporate services; property, facilities and project management; mortgage banking; appraisal and valuation; development services; investment management; and research and consulting. Please visit our Web site at www.cbre.com.




---


[Click Banner To Learn More]
[Home Page] [The Automator] [About] [Subscribe ] [Contact Us]