---
New York City Buildings Commissioner Robert LiMandri Joins as Keynote for Realcomm and IBcon 2012
975,000 NYC Buildings – Embracing Innovation and Setting Global Benchmarks
Carlsbad, Calif. – April 30, 2012 – Realcomm Conference Group, LLC, a global leader in providing technology education and networking opportunities for the commercial, corporate, institutional and government real estate industry, has announced that New York City Buildings Commissioner Robert LiMandri will keynote at the Realcomm and IBcon 2012 Opening General Session on June 13 at the Las Vegas Hotel. Commissioner LiMandri, who leads an agency with more than 1,200 inspectors, engineers, plan examiners and other professionals who ensure public safety at 975,000 buildings, will present several real estate projects and initiatives that demonstrate that the region understands the benefits of technology, automation and innovation. Included will be the "NYC Development Hub," a state-of-the-art facility where technology has streamlined electronic submission of digital construction plans, virtual plan reviews and inter-agency collaboration.
"The definition of a hub is the focus of activity, authority and commerce, and that's exactly what our new development center is," said Commissioner LiMandri. "By harnessing the latest in technology, we're bringing together seasoned plan examiners to work with industry members and other agencies to approve construction projects more efficiently than at any other time in our history. This is no longer your father's Buildings Department."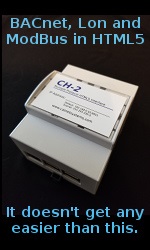 Commissioner LiMandri, whose real estate career includes working with industry leaders such as Real Foundations and Jones Lang LaSalle, now works with Mayor Bloomberg to keep NYC on top. His unique skill set combines his real estate experience with a comprehensive understanding of technology, automation and innovation as it applies to our industry.
"We are pleased to have Commissioner LiMandri speak at Realcomm and IBcon 2012," said Jim Young, Co-Founder and CEO of Realcomm. "This session is an excellent representation of what the conference is all about and clearly demonstrates how real estate operations can be transformed through technology, automation and innovation."
About Realcomm
Realcomm Conference Group, LLC (www.realcomm.com) is the leading research and educational institution that produces annual conferences and expositions on technology, automated business solutions and intelligent buildings for executives in commercial, corporate, institutional and government real estate. Realcomm was founded in 1999 with the goal of bringing industry leaders together each year to discuss, demonstrate and debate the latest innovations that impact the industry. Today, in addition to the annual conferences, Realcomm conducts webinars, workshops and other strategic services to educate industry professionals about the latest business solutions and technologies to improve commercial real estate development, leasing, management and operations.


---

[Click Banner To Learn More]
[Home Page] [The Automator] [About] [Subscribe ] [Contact Us]