---
EMerge Alliance Introduces New Members and Registered Products at LIGHTFAIR 2012
90+ Members Making Significant Progress toward Adoption of DC Power in Commercial Buildings

SAN RAMON, CALIF. (May 8, 2012) – The EMerge Alliance – an open industry association leading the rapid adoption of safe direct-current (DC) power distribution standards for commercial buildings – today announced the addition of six new members and five new EMerge Alliance Registered products for DC power applications at LIGHTFAIR International 2012.

Now supported by more than 90 member organizations, the group continues to make progress toward delivering greater efficiency, flexibility and sustainability throughout buildings. Newest members to the DC power distribution movement include GVA Lighting at the Participating level, Amatis Controls and PolyBrite International at the General level, SRI North America at the Supporting level, and Power Sources Manufacturers Association (PSMA) and Penn State University at the Liaison level.

To date, 50 products from member companies have successfully completed the EMerge Alliance Registered product program. These products have been independently evaluated and determined to be suitable to carry the EMerge Alliance Registered product mark for use in systems defined in its Occupied Space Standard, which integrates interior power, infrastructures, controls and peripherals into a microgrid platform to facilitate the hybrid use of AC and DC power in commercial interiors. The following new products from Cooper Lighting, Nextek Power Systems and OSRAM SYLVANIA add more lighting and control solutions for specifiers and building owners to improve the efficiency, sustainability and flexibility of commercial buildings:

• Cooper Lighting – Fenestra Series 272 Luminaire
• Nextek Power Systems – Nextek Retrofit Kit
• OSRAM SYLVANIA – Encelium Energy Control Unit (ECU)
• OSRAM SYLVANIA – Encelium Input/Output Control Module
• OSRAM SYLVANIA – Pro - Flex RF LED Power Supply Driver

Additional products from Philips Lighting and ROAL Electronics have also been submitted to the Alliance's Registration and Evaluation program. For a full list of EMerge Alliance Registered products, visit www.emergealliance.org/Products/RegisteredProducts.aspx.

The Alliance continues to develop new standards for the desktop and higher voltage applications, such as 380VDC distribution for data and telecom centers, scheduled for completion this summer, as well as for building services and outdoor uses, such as electric vehicle charging stations. According to Alliance Chairman Brian Patterson, more and more companies are realizing the benefits of efficient DC power distribution throughout commercial buildings, and they are signing up and taking the steps to bring solutions to the market today.

"Initial commercial installations with member products across the country are already delivering on the promise of improved power distribution through the use of DC microgrids in commercial buildings," said Patterson. "That's why we continue to gain support from product manufacturers, building owners, designers, engineers and important industry groups, such as UL and NEMA, in a collaborative effort to advance DC power systems."

EMerge Alliance at LIGHTFAIR 2012
EMerge Alliance leaders and several members will be convening and exhibiting at LIGHTFAIR International in Las Vegas, May 9-11, 2012. The latest DC power applications in lighting will be on display at member booths, including a demonstration of a DC-powered lighting system and EMerge Alliance Registered products at OSRAM SYLVANIA booth 1908. A representative from Underwriters Laboratories will also be discussing the future of DC power with a lighting-specific presentation to Alliance members before the conference.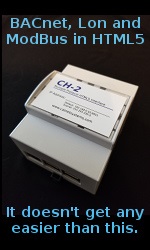 LIGHTFAIR attendees can learn more about the Alliance and recent developments in DC power applications at booth 720 or one of the following member booths:
• Acuity Brands – Booth 4108
• BACnet International – Booth 6612
• California Lighting Technology Center – Booth 5418
• Cooper Industries – Booth 2524
• Crestron Electronics, Inc. – Booth 2536
• EMerge Alliance – Booth 720
• EnOcean Alliance – Booth 612
• General Electric – Booth 2508
• Hubbell, Inc. – Booth 1921
• IDEAL Industries, Inc. – Booth 1139
• JLC-Tech LLC – Booth 624
• Leviton Manufacturing Company, Inc. – Booth 2718
• OSRAM SYLVANIA – Booth 1908
• Philips Electronics, N.V. – Booth 208
• PolyBrite International – Booth 7121
• Traxon Technologies– Booth 1610
• Underwriters Laboratories – Booth 2550
• USAI Lighting – Booth 2118
• Watt Stopper/Legrand – Booth 2714
• ZigBee Alliance – Booth 4149

About the EMerge Alliance
The EMerge Alliance is an open industry association leading the rapid adoption of safe DC power distribution in commercial buildings through the development of EMerge Alliance standards. These innovative standards integrate interior infrastructures, power, controls and devices in a common microgrid platform to facilitate the hybrid use of AC and DC power throughout buildings for unprecedented design and space flexibility, greater energy efficiency and improved sustainability. The nonprofit Alliance is accepting new members at various levels. For more information, please visit http://www.EMergeAlliance.org



---


[Click Banner To Learn More]
[Home Page] [The Automator] [About] [Subscribe ] [Contact Us]