---
The Automation Federation and American Association of Community Colleges announce the creation of the Automation Community College Consortium
Research Triangle Park, North Carolina, USA (15 May 2012) – The Automation Federation announced that the American Association of Community Colleges (AACC) has approved and will fully support the creation of a U.S. Automation Community College Consortium.

The Automation Federation presented the Automation Community College Consortium concept to a very receptive AACC during a recent visit to Washington, D.C. The AACC recognized the valuable work the Automation Federation is undertaking with community colleges for the creation of an automation curriculum. This curriculum is key to achieving the Automation Federation's goal of building the "Next Generation of Automation Professionals."

Automation is the central factor in the continued global competitiveness of the U.S., and more specifically in the revitalization of manufacturing. Current estimates show that thousands of new automation professionals are needed annually to fill critical manufacturing and other automation-related jobs as the baby-boomer generation enters retirement. Unfortunately, the replacement workforce to fill these vital positions is critically lacking. We must begin to educate the "Next Generation of Automation Professionals" today to avoid an adverse impact on the ability of U.S. industry to grow and compete globally in the future.

The Automation Federation has identified community colleges as an invaluable resource for providing the education and training needed to establish the "Next Generation of Automation Professionals." The Automation Competency Model (ACM)—developed by the Automation Federation and the Employment and Training Administration of the U.S. Department of Labor—is the tool that will assist the colleges in the development of automation educational curricula for future automation professionals. The ACM is designed to help individuals prepare for job opportunities in the automation profession and to aid existing professionals in attaining the knowledge and skills for improving job performance.

The Automation Federation, with the support and assistance of the AACC, will bring the colleges and the model together through the development of the U.S. Automation Community College Consortium. Together, the Automation Federation and the AACC will introduce the ACM and the consortium to the member colleges of the AACC. The member colleges that comprise the consortium will use the ACM as the framework for developing an automation curriculum that will result in two-year degree programs in specific automation arenas and provide an educational track leading to a four-year degree program in automation, engineering and technology.

Vice President of Economic Development and International Programs for the AACC, Jim McKenney, said, "The AACC and the Automation Federation have been working together to make our community college members aware of the ACM and the value it brings to the development of automation curricula. Building on our past efforts, the creation of the U.S. Automation Community College Consortium will significantly advance our progress toward the development of automation curricula and related degree programs."

Cleveland Community College located in Shelby, North Carolina, has become the first community college to join the consortium. In addition, Cleveland Community College has recently established an Automation Center of Excellence for the study of automation. The automation curriculum offered at Cleveland Community College is based on the ACM.

"Cleveland Community College is excited about working with the Automation Federation and future consortium members through the AACC to help the U.S. maintain our industry leadership and advance the workforce of the future nationwide," said Cleveland Community College Department Chair, Industrial Services, Mitchell Sepaugh.

"The partnership with the American Association of Community Colleges to build the U.S. Automation Community College Consortium is a noteworthy example of the significant progress the Automation Federation is making in expanding the use of the Automation Competency Model for the good of the profession," said 2012 Automation Federation Chair, Leo Staples. "And, once the U.S. consortium and curricula are established, we hope to use them as a model for other nations to incorporate into their institutions of higher learning."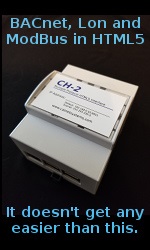 To learn more about the Automation Federation and the Automation Competency Model, visit www.automationfederation.org/Model, or contact Michael Marlowe, CNM, managing director/director of government relations for the Automation Federation, communications@automationfederation.org.

About Cleveland Community College
Cleveland Community College, located in Shelby, North Carolina, is a comprehensive public community college. The College offers more than 70 Associate degrees, diplomas, and certificates. The College currently serves over 8,000 students annually by providing a wide variety of credit and non-credit programming options. Cleveland Community College provides diverse and accessible learning opportunities critical to the needs of the citizens it serves while delivering workforce development and training for local business and industry. For more information, please visit the College's website at www.clevelandcc.edu.

About AACC
Located in Washington, D.C., the American Association of Community Colleges is a national organization representing the nation's close to 1,200 community, junior and technical colleges. Community colleges are the largest and fastest growing sector of higher education and enroll almost half (46 percent) of all U.S. undergraduates. Visit www.aacc.nche.edu to learn more.

About the Automation Federation
The Automation Federation is a global umbrella organization under which member associations and societies engaged in manufacturing and process automation activities can work more effectively to fulfill their missions, advance the science and engineering of automation technologies and applications and develop the workforce needed to capitalize on the benefits of automation. The Automation Federation is working to become the "Voice of Automation." For more information about the Automation Federation, visit www.automationfederation.org.


---


[Click Banner To Learn More]
[Home Page] [The Automator] [About] [Subscribe ] [Contact Us]