---
Addressable Lighting Controls Work to Improve Bottom Line for Retailers Both Large and Small
By Terry Mocherniak, director global business development for the LMS business unit of OSRAM SYLVANIA

May 18, 2012 - A well-lit environment creates a more positive shopping experience for customers at retail locations of all sizes. As such, the retail industry in the U.S. spends nearly $20 billion on energy each year according to the United States Environmental Protection Agency (EPA) with lighting as the largest energy drain. The EPA also estimates that a 10% reduction in energy costs for average retail outlets could increase profit margins by 16% annually. An advanced lighting control system can serve as an indispensable tool in accomplishing these energy savings while improving illumination quality.

How an Advanced Lighting Control System Works

An advanced lighting control system allows for individual controlling of each lighting fixture or peripheral device in retail spaces from big-box merchandisers to boutiques. All devices are networked and centrally controlled through a central software interface. This allows for addressable dimming or switching of light fixtures independent of electrical circuiting for the purpose of lighting control and energy management.

Once addressable dimming controls are implemented throughout the space, a number of advanced lighting energy management strategies - such as daylight harvesting, load shedding, smart time scheduling, task tuning, occupancy sensing and personal control - can help to optimize energy performance. While some of these strategies have been used independently for some time, the ability of advanced systems to seamlessly integrate and deploy them on a property-wide basis is yielding much greater energy savings.

One such advanced system is the ENCELIUMTM Energy Management System (EMS) from OSRAM SYLVANIA. The ENCELIUM EMS has been proven to cut lighting energy expenditures by 50 to 75 percent, significantly reduce CO2 emissions, and provide payback on investment faster than other environmental measures. An ideal solution for both retrofits and new construction, the EMS, formerly known as the Energy Control System, has been installed in more than 45 million square feet of commercial space across North America and Europe. An intelligent lighting control system like EMS can integrate lighting controls with other building automation systems, such as HVAC, fire and security, providing a user the ability to monitor and control a property from one centralized location. And just as important for retailers, advanced lighting controls improve illumination quality, which is essential for customer satisfaction.

Monitoring Energy Use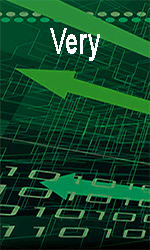 The advanced reporting software of an intelligent lighting control system has made energy consumption simple to monitor for retailers, and, therefore, easier for them to gain control of usage and related costs at properties. It can identify lighting level status meaning ON/OFF, lighting levels, load shedding status, lighting power density or energy consumption, occupancy status, and comparable energy trends.

OSRAM recently introduced its ENCELIUM Polaris 3DTM software, the first-of-its-kind, web-based application featuring an interactive three-dimensional view of a property in real-time. Polaris 3D creates energy savings reports for a floor, zone, or even a fixture based on the desired timeline whether it is a day, week, month or year. These capabilities enable users to quickly identify irregularities and make adjustments as needed.

Credit for Going Green

An intelligent lighting control system regularly meets or exceeds today's sustainable requirements, and incentives are often available to property owners to help offset the financial investment of new energy-efficient systems. Incentives range from local utility efforts to state and federal programs.

In addition, advanced systems contribute valuable points toward U.S. Green Building Council's (USGBC) Leadership in Energy and Environmental Design (LEED) for Retail certification. It consists of two separate rating systems, which are LEED for Retail: New Construction and LEED for Retail: Commercial Interiors. Both were developed by the USGBC to specifically address the unique nature of a retail facility. By improving the sustainability of their properties and reducing their carbon footprints, retailers are viewed as leaders in environmental stewardship and as better neighbors, which also serves to positively impact a store's overall profitability.

Getting Started

The first step for retailers to gain control of their lighting energy use and expenditures is to have a vendor complete a lighting audit. Through an audit, the vendor can identify the "low-hanging" fruit in terms of efficiency and detail how a pilot program on strategic areas would demonstrate potential energy savings and reinforce the findings of an audit.
For more information visit http://www.osram.com

---


[Click Banner To Learn More]
[Home Page] [The Automator] [About] [Subscribe ] [Contact Us]